Paul Wheaton Pt. I: Home Heating Solutions
Paul Wheaton Pt. I: Home Heating Solutions
tweet me:
This week on @SeaChangeRadio - "Paul Wheaton Pt. I: Home Heating Solutions" https://www.cchange.net/2020/07/06/heat/
Multimedia from this Release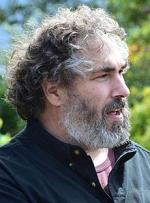 Wednesday, July 15, 2020 - 7:30pm
Many of us are spending a whole lot more time at home these days, and are consequently knee-deep in a bunch of home improvement projects. A great area for home improvement that may not be on your mind in July, but will surely be a pressing concern in a few months when those utility bills begin to rise, is heating. This week on Sea Change Radio, the first half of our discussion with author and sustainability expert Paul Wheaton about his new book, "Building A Better World In Your Backyard." He outlines some innovative ideas on home efficiency, including warming up our bodies rather than the air in our homes, and the advantages of using a rocket mass heater. We also touch upon next week's topic, gardening and permaculture.