Partners in Purpose: My Special Aflac Duck is Helping Kids With Cancer
Partners in Purpose: My Special Aflac Duck is Helping Kids With Cancer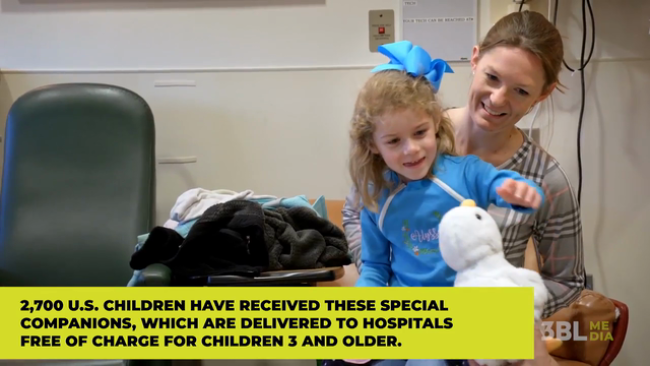 tweet me:
Partners in Purpose: @Aflac's "My Special Aflac Duck" comforts children undergoing #cancer treatment http://bit.ly/2Hhnm19 #tech #innovation #robotics
Monday, May 13, 2019 - 4:15pm
On average, children with cancer will spend 1,000 days undergoing treatment. Knowing this can be a scary and difficult time for young patients, Aflac partnered with Sproutel to develop "My Special Aflac Duck." The duck is designed to be a comfort and help children share their emotions. The robotic companion recently earned SXSW's People Choice Award in the Robotics & Hardware category in addition to previous accolades from TIME Magazine and Engadget. 
These ducks are provided free of charge to hospitals for children 3 and older who are going through treatment.
Read the latest about this initiative here.
Video produced by Kate Finegan
More From 3BL Media, LLC
Tuesday, May 18, 2021 - 5:30am
Wednesday, May 5, 2021 - 8:00am
Thursday, March 18, 2021 - 8:00am