Our Food Journey™
Our Food Journey™
Our Food Journey™ is inspired not only by the food we make, but by the difference we can make in this world.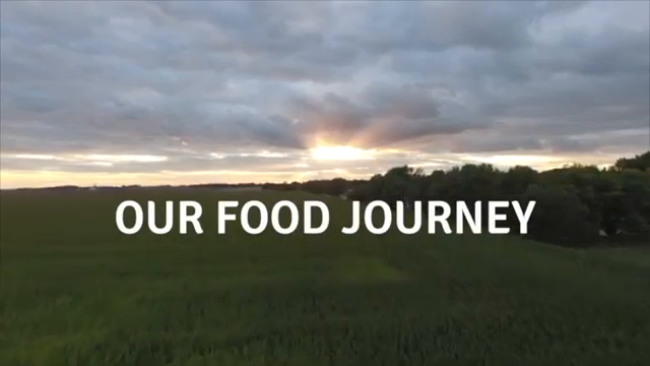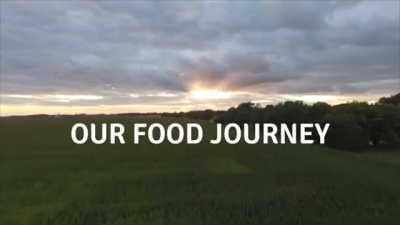 tweet me:
For @HormelFoods, there is no difference between good citizenship and good business. http://bit.ly/2BWkFw5
Wednesday, February 7, 2018 - 9:45am
Our belief is that good business and good stewardship go hand in hand.
Given our role in helping to feed America and the world for over 125 years, we know that building social value and creating economic value are not competing goals. For us, there is no daylight between good citizenship and good business.
While we are committed to many worthy causes, including cancer research and fighting childhood hunger, it is our core business – efficiently producing delicious food for the world's growing population – that we are most proud of. Since the beginning, we've believed that social responsibility is more than giving a percentage of our profits at the end of the year.
On Our Food Journey, we are committed to: 
Investing in our people and partners
Improving communities and the world
Creating products that improve the lives of our customers
"We know that building social value and creating economic value are not competing goals. And where Our Path Forward is our compass, Our Food Journey is our North Star."

JIM SNEE, CHIEF EXECUTIVE OFFICER
The Road Traveled
Our journey began over 125 years ago, in a small town filled with hard-working people in the heart of American farm country. It was a time when brands weren't created in marketing departments, but built on authenticity, consistency and reputation. We prospered by treating our customers and partners like neighbors — because that's who they were then and who they are now. Like our farmers and the grocers who sell our products, we believe that bringing good food from farms to families is an honorable job that creates value for all.
Our journey has taken us miles from those earliest days, and these ideas still guide us.
The Road Ahead
As one of the most trusted food companies, our inspired people are driven to create an impact felt around the world. While all of humanity is now our hometown, our values were formed in the American heartland. We are proud of our ongoing partnerships with more than 500 family farms. Often spanning multiple generations, these farmers share our commitment to animal welfare and environmental stewardship. Each year we pioneer new projects and innovations that reduce water and energy usage. Decreasing food waste and protecting our shared resources for future generations are core to our business.
Whether bringing nutrition and hope to small villages in Guatemala, or providing food for hungry families closer to home, our job is to create beloved brands that make a difference in people's lives. We believe that every family should have access to foods that are affordable, safe, nutritious and delicious. By making foods that are simpler with more recognizable ingredients, we're helping people feel confident about their food choices.
In our lifetime, we'll face many new challenges. Chief among them will be providing quality food to over 10 billion people on a planet with limited resources. To feed all these families will require foresight and continuous innovation. Our inspired people, more than 20,000 strong, are unafraid to lead, imagine and motivate others to do the same. We will challenge the status quo, make new discoveries and share what we learn.
We won't do it alone. That's why we are inviting others to join us in our journey. As we move forward, we will be united with our customers, employees, communities, farmers and others who, like us, believe we can make a difference and create a better world. Together, we'll prove that progress is measured not only in the dollars we make, but in the lives we touch and the communities we lift.
At Hormel Foods, we're not just inspired to make great food. We're inspired to make a difference.
Investing in Our People and Partners
Dedicated to the health, wellness, safety and advancement of our 20,000 inspired team members around the world
Cultivating long-term relationships of trust, responsibility and innovation with suppliers, partners, and retailers
Committed to a diverse and inclusive workforce
Supporting family farms
Striving for continuous improvement in animal welfare with uncompromising support for animal welfare standards
Inspired story: A Day on the Mogler Farm
Improving Communities and the World
Doing our part to end hunger and food insecurity by creating safe, wholesome food for all
Caring for our communities as a good neighbor
Motivated stewardship of our water, energy and land
Doing our part to reduce food waste
Promoting and respecting human rights
Engaging in honest dialogue with all stakeholders about the challenges that face our global food supply
Inspired story: Bringing Hope
Creating Products That Improve the Lives of Our Customers
Uncompromising food safety and food integrity
Improving nutrition and wellness and pioneering functional foods
Promoting informed food choices through increasing food and sourcing transparency
Innovating and creating products that make a difference
Inspired Story: Shaking Up Cancer Nutrition
Our 2016 Corporate Responsibility Report
For the last 11 years, we have been proud to share our corporate responsibility efforts and achievements.
More From Hormel Foods Corporation
Thursday, February 11, 2021 - 10:35am
Thursday, February 4, 2021 - 2:40pm