Northern Trust Hosts Annual Campaign to Raise Funds for United Way of Metropolitan Chicago
Northern Trust Hosts Annual Campaign to Raise Funds for United Way of Metropolitan Chicago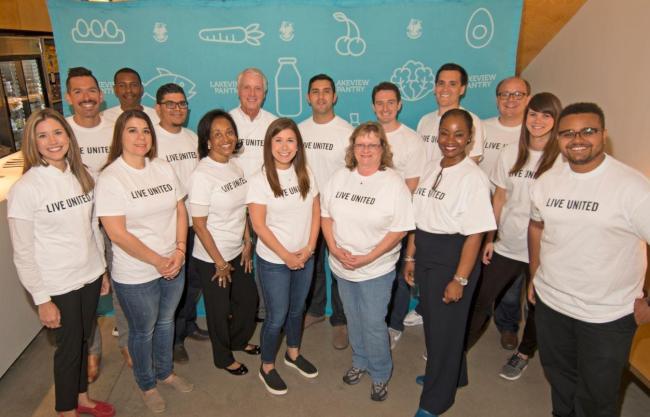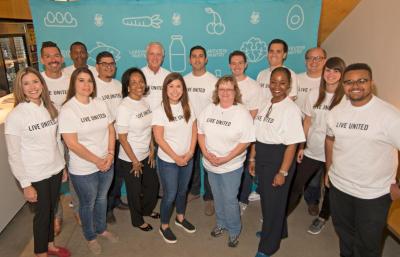 tweet me:
.@NorthernTrust partners kick-off our 2017 @unitedwaychi campaign with @LakeviewPantry http://bit.ly/2usqceA #CSR
Thursday, August 10, 2017 - 10:45am
Northern Trust hosts an annual campaign to raise funds for United Way of Metropolitan Chicago and its national affiliates. Since our strategy is designed to give back to the communities we serve through both time and treasure, Northern Trust identifies an organization to volunteer with to kick off the campaign.  
This year Northern Trust chose Lakeview Pantry where the company's Chairman, Rick Waddell and Director of Community Affairs, Deborah Liverett were joined by twelve Northern Trust partners who sorted, packed, and stocked shelves with food.  Lakeview Pantry has been providing food assistance since 1970 and is one of the longest operating pantries in the Lakeview neighborhood serving 36,000 people in 2016 and as many as 3,500 per month.  
Learn more about Corporate Responsibility at Northern Trust
Follow Northern Trust on Twitter
More From Northern Trust
Wednesday, February 19, 2020 - 11:45am
Tuesday, February 4, 2020 - 9:30am
Thursday, January 30, 2020 - 9:00am