New Public-Private Partnership Promises Shared Value for Better Nutrition and Livelihoods in Nigeria
New Public-Private Partnership Promises Shared Value for Better Nutrition and Livelihoods in Nigeria
By Alicia Dunn, Communications Manager at Shared Value Initiative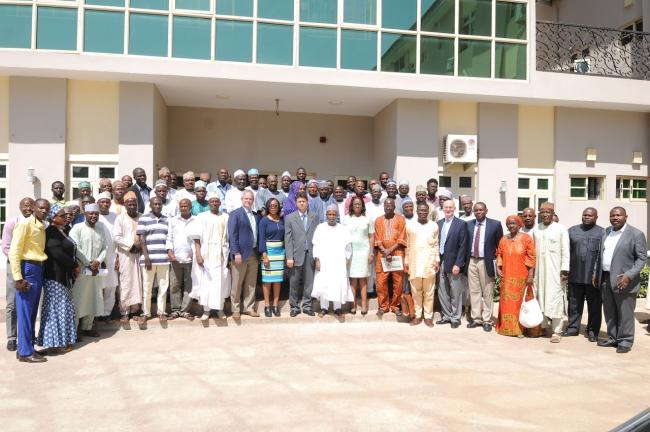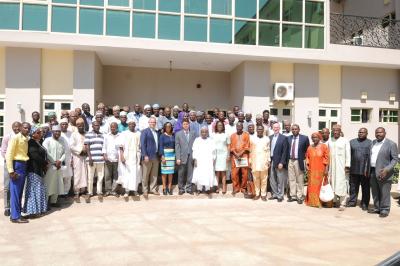 tweet me:
On @CECPTweets' Insights Blog, @SVInitiative writes about @NestleCWAR's partnership with @USAID to improve health and nutrition in Nigeria, with the help of @vegaalliance. Read about the program here: http://cecp.me/2BqSDcV
Monday, November 27, 2017 - 11:45am
In Kaduna State, Nigeria, as in many parts of the developing world, post-harvest losses due to high levels of mycotoxins, such as aflatoxin, and other contaminants have plagued staple crops such as maize and soybean, making it much harder for small-holder farmers to earn a decent income. These mycotoxins also threaten the health and lives of humans and animals. These contaminants lead to cancer and fatal kidney and liver failure. In children, aflatoxin poisoning causes stunting, immune suppression, and even death.
USAID's Feed-the-Future has joined forces with Nestlé to reduce the deadly threat of these dangerous crop contaminants and improve nutrition in Nigeria. For the past three years, Nestlé has been working with Nigerian farmers to improve their farming practices, the safety and quality of their crops, and thus their health and incomes. This new public-private partnership managed by Volunteers for Economic Growth Alliance (VEGA) and implemented by VEGA member Cultivating New Frontiers in Agriculture (CNFA) is expected to significantly expand upon these efforts to generate shared value.
Read the full blog post at cecp.me/2BqSDcV
More From CECP: Chief Executives for Corporate Purpose
Monday, April 12, 2021 - 8:30am
Tuesday, April 6, 2021 - 9:30am
Monday, April 5, 2021 - 12:00pm
Videos from CECP: Chief Executives for Corporate Purpose