The New MBA Will Educate the 'Whole Manager'
The New MBA Will Educate the 'Whole Manager'
by John Howell, Editorial Director, 3BL Media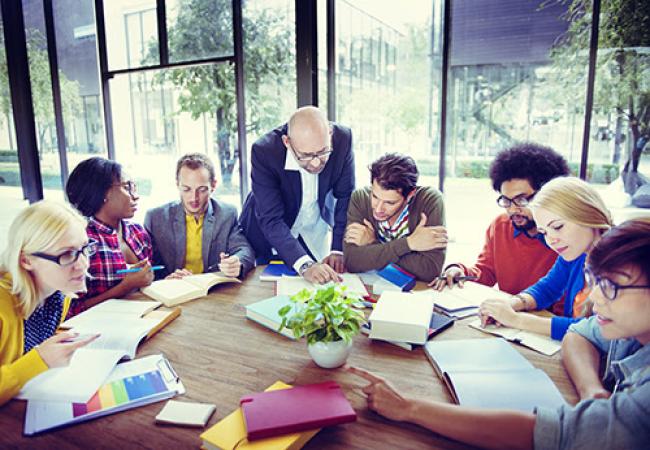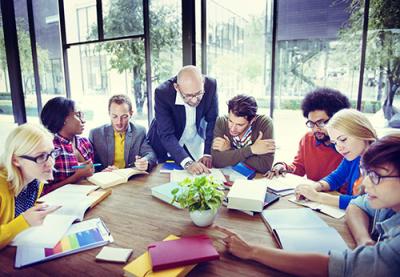 tweet me:
The new #MBA will educate future #CEOs in #socialimpact + #corporateresponsibility http://bit.ly/2x4Zx70 @BrandsTkgStands #corporateactivism #CEOactivism @3BLMedia
Friday, September 14, 2018 - 8:35am
Behind the unending stream of headlines about executive malfeasance, there's a lot of thought and action going on in progressive quarters about how to improve leadership training so that business can perform better. Here's one of those headlines that caught my eye: "Management as a Calling," the header for an article published recently in the Stanford Social Innovation Review. Calling is most often used to describe mission-driven occupations, such as the ministry, social work, or education i.e., work with "meaning" as opposed to a career or job. What does calling imply when used in reference to leadership in business? What could "meaning" mean in business practice?
 
Author Andrew J. Hoffman offers some intriguing answers. He argues that the traditional idea of management must be transformed if business is to reach its enormous potential to contribute to the social good. As the Holcim (U.S.) Professor of Sustainable Enterprise at the University of Michigan, he also asserts that this transformation must begin early, centered on a radically redesigned curriculum in the business schools that are preparing the next generation of business leaders.
"Business's capacity to transform society is only as great as the schools that train its future leaders," writes Hoffman. "This demands that business schools reform their vision to promote values of business serving society in order for students to see business as a true calling rather than simply a career."
Hoffman's central question is a deep one: "How might we assure that future business leaders protect the public interest and not just their own profit?" That's the kind of speculative talk you can hear now at conferences, in workplaces, and in the classrooms of our leading business schools. As governments grow increasingly unable to assert leadership, business has increasingly stepped up to address social and political issues. To assert positions on these issues while guiding a business to profitable purpose requires serious leadership skills.
How to achieve this management ideal? Hoffman concludes "What we need to do is provide MBA students with the intellectual building blocks with which to use the power of business to find creative solutions to our emergent problems." Future business managers are to be educated to think of their work as a vocation, a "calling" to serve society, not just as a career for private purpose and personal gain.
Interestingly, Hoffman bypasses the usual CSR/sustainability tropes to propose an MBA curriculum built on seven ways to educate and build "the whole manager." Among his action items, two point to building a strong conceptual framework for future business leaders who will be expected to take stands on the key issues of the day: "Offer more critical examination of the 'purpose' of the corporation" and "add social and political science to the MBA curriculum."  
Hoffman quotes data: "One survey shows that 88 percent of business school students think that learning about social and environmental issues in business is a priority. Another survey shows that 67 percent want to incorporate environmental sustainability considerations into whatever job they choose."
He also quotes an ideal model, Unilever CEO Paul Polman, who has said that business needs to take on a broader role to "serve society" by placing "the greater good ahead of self-interest." Polman's imminent retirement underlines Hoffman's thesis, and gives it urgency: MBA education must perform an immediate re-set so that future business leaders will be prepared for the unexpected challenges of doing business tomorrow.