The New Climate for Business: Businesses Must Respond to Women's Voices
The New Climate for Business: Businesses Must Respond to Women's Voices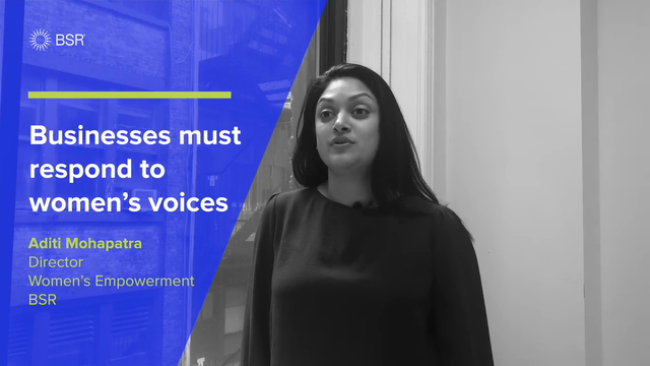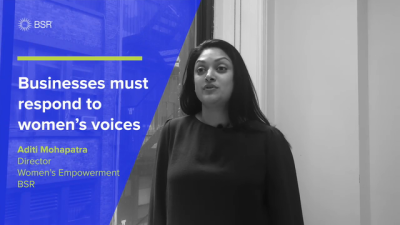 tweet me:
More and more, women are speaking out and demanding businesses and governments take action—on everything from defending women's health to protecting women from climate impacts. http://bit.ly/2MQGggy @BSRnews #BSR19
Thursday, October 17, 2019 - 12:15pm
Businesses and governments around the world are hearing from women about the realities and challenges they face—from the rollback of women's health protections to issues they're facing in their communities as a result of climate change. How can companies listen and, most importantly, take action?
At the BSR Conference 2019, we will explore how the global rise in women's voices is creating a new climate for business. Register today.
More From BSR
Wednesday, May 12, 2021 - 4:00pm
Wednesday, May 12, 2021 - 1:00pm
Tuesday, May 11, 2021 - 9:40am