National Diversity & Leadership Conference Announces the 2020 Top Chief Financial Officers
National Diversity & Leadership Conference Announces the 2020 Top Chief Financial Officers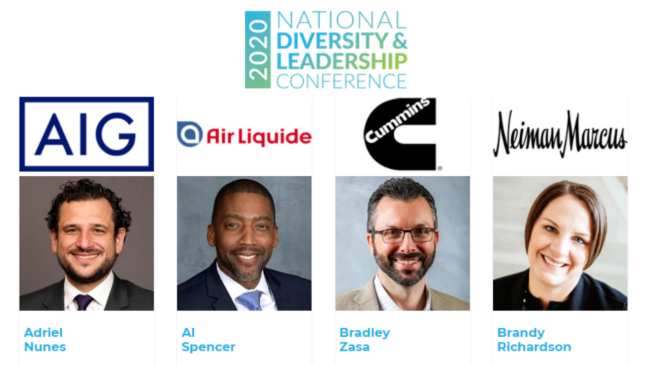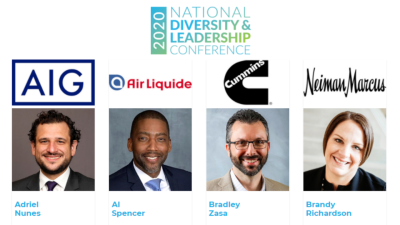 Tuesday, October 27, 2020 - 6:30pm
UNITED STATES, October 27, 2020 /3BL Media/ - The National Diversity Council will host the 2020 National Diversity and Leadership Conference virtually on October 27-28, 2020, and November 4-5,2020. This year's theme is "Max Talent". This virtual conference will feature big-name keynote speakers such as Donna Brazile, Anne Chow, Tony Plana, Carly Fiorina and more. During the conference, professionals will gain access to learning sessions held by industry experts, organizational tracks, and endless inspiration that highlight the importance of diversity and inclusion in the workplace. 
The National Diversity Council recognizes individuals who contribute to the growth and profitability of their company and community, and are active in mentoring the next generation of professionals in the financial industry.
The Top Chief Financial Officers is based on the following criteria: 
Directly contributes to business growth and strategic direction of the organization

Maintains a record of innovation and accomplishment in areas of expertise

An effective role model who inspires others and is active in mentoring the next generation of professionals in the industry

Displays high integrity and ethical behavior

Demonstrates a commitment to corporate citizenship
"The 2020 Top Chief Financial Officers is a true testament to the abilities of authentic leadership in the workplace," said Dennis Kennedy, Founder and Chair of the National Diversity Council. "Each year, we are amazed and inspired at the achievements of each awardee. The 2020 class is truly a powerful force."
2020 Top Chief Financial Officers 
Christian A. Garcia
Executive Vice President & Chief Financial Officer
BrandSafway 
Evelyn Henry Miller
Chief Financial Officer & Board Director 
TD Industries
Xia Liu 
Executive Vice President and Chief Financial Officer
Centerpoint Energy
Carl Lukach
Executive Vice President - Corporate Development
Univar Solutions
Rashonner Lillie
Financial Advisor and Vice President 
Ameriprise Financial 
Yang Xu
Senior Vice President, Global Treasurer & Head of Global Business Excellence
Kraft Heinz
Mary T. Agoglia Hoeltzel
Senior Vice President Tax & Global Chief Accounting Officer
Cigna
Adriel Nunes
Corporate Controller 
AIG
Kenneth Cooke
Vice President, Controller
American Express
Al Spencer
Controller and Chief Accounting Officer
Air Liquide
Brandy Richardson
Interim Chief Financial Officer
Neiman Marcus Group, Inc. 
Chryssa Halley
Senior Vice President and Controller
Fannie Mae
Cynthia Odom
Executive Vice President and Chief Financial Officer
Girl Scouts
Eric Lenard
Vice President of Finance for Digital Surgery 
Johnson & Johnson 
J'Maine Chubb
Chief Financial Officer
Houston Airport System
Jackie Nguyen 
Vice President of Finance for North American Financial Institutions
Cardtronics
Jason Oshiro
Vice President of Finance 
Airgas USA
Kelly Belz
Vice President of Accounting and Finance 
Texas Enterprises, Inc
Leslie Nagy 
Vice President and Chief Accounting Officer
Waste Management
Okorie Ramsey 
Vice President of Sarbanes/Oxley
Kaiser Permanente 
Rajeev Tooteja
Chief Financial Officer 
Sensia
Stephanie Ravish 
Vice President, Finance
Cardinal Health 
Registration for the National Diversity & Leadership Conference is ongoing and can be completed at http://nationaldiversityconference.com/2020/. For 2021 sponsorship opportunities, please contact Dennis Kennedy at dennis.kennedy@nationaldiversitycouncil.org.
About The National Diversity Council
A non-profit organization committed to fostering a learning environment for organizations to grow in their knowledge of diversity. The council affords opportunities for organizations to share best practices and learn from top corporate leaders in the areas of diversity and inclusion.  More information about the National Diversity Council is available at: www.nationaldiversitycouncil.org.
###