Multiplying the Impact of Tech Entrepreneurs
Multiplying the Impact of Tech Entrepreneurs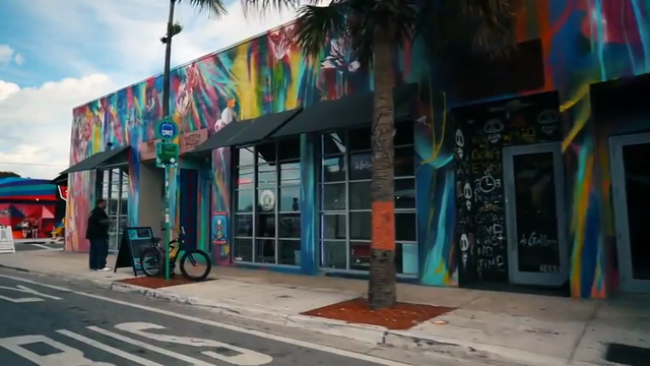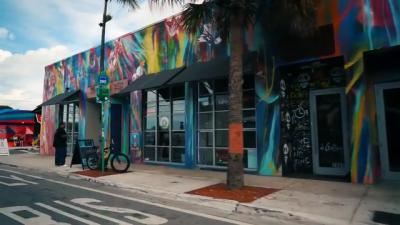 tweet me:
.@Comcast is multiplying the impact of #tech entrepreneurs http://bit.ly/2u4Clmy
Thursday, July 20, 2017 - 9:45am
Technology innovation is the fuel that moves our business forward. We also believe it has unsurpassed power to solve complex social issues and improve communities.
"Local tech innovators know — usually better than we do — what's needed in their communities and what solutions are going to work," says Jessica Clancy, Vice President of Corporate Social Responsibility at NBCUniversal. "We recognize that we can make the greatest difference in these communities by helping tech entrepreneurs reach a larger audience and attract more support through our platforms."
Comcast NBCUniversal's position as a global media and technology company allows us to offer a singular variety of resources to help social entrepreneurs drive positive change. Along with awarding funding to and building partnerships with technology-focused nonprofits and social entrepreneurs, we used our unique media channels, strategic expertise, and broadband technology expertise to multiply the impact of social innovation projects around the country. At the same time, we are focused on providing more ways for more people to access technology because we recognize that digital inclusion is vital to driving innovation.
HIGHER PROFILE, GREATER POTENTIAL
Working closely with digital multimedia partners such as NationSwell and Technical.ly, Comcast NBCUniversal uses a variety of online platforms to tell the stories of technology nonprofits that are addressing social, educational, and environmental issues in their communities.
"We're bringing in resources to help entrepreneurial leaders build a brand and craft stories that will make their ideas much more successful," Jessica says. "Startups can use that multimedia exposure to grow their solutions and serve even more people."
As part of our overall commitment to building stronger communities through technology, each year we partner with and co-produce multiple events during which social innovators can present their work, share ideas, and learn new techniques for raising awareness and financial support of their projects.
"I've heard entrepreneurs say that creating the space for them to collaborate and ask questions has been nearly as valuable as a grant," Jessica says. "They get energized and inspired by hearing how other organizations in different communities approach some of the same challenges as they have."
INVESTMENTS YIELD LASTING IMPACT
The chance to observe and learn from local technology nonprofits is just as revelatory for Comcast NBCUniversal, Jessica adds.
"I listen to brilliant and motivated people workshop their ideas for tackling hunger, poverty, inequality — such big issues," says Jessica, "and I'm reminded why this commitment is so valuable."
That value shines most vividly in the work of technology-focused nonprofits and entrepreneurs whose innovations reached a larger stage in 2016 through our support of programs such as the following:
Tech Impact Awards
We partnered with NationSwell to focus attention on five social entrepreneurs who are making their communities stronger through technology. Online voters chose Raj Karmani, founder of a Chicago-area startup working to eliminate food waste, to receive a $10,000 Tech Impact Award from Comcast NBCUniversal. Read more about Raj and his Zero Percent solution
Bunker Labs
As a national sponsor of this nonprofit that helps military veterans translate their distinctive skills and experience into successful startup ventures, we are deepening the entrepreneurial pool and creating economic growth opportunities in 12 major U.S. cities. Learn more about the program's resources for veteran entrepreneurs
Millennial Trains Project
Our support last year enabled nearly 50 young change-makers to develop their projects, receive mentorship from Comcast NBCUniversal employees and other business leaders, and reconnect with their passion and purpose — all while journeying across the country by rail. Read what one participant gained from the experience
Tomorrow Tour
We connected with more than 1,000 entrepreneurs, nonprofit founders, policymakers, and educators in six U.S. cities to learn how we can more effectively support their local tech startup communities. We also partnered with Technical.ly on the Tomorrow Toolkit, a 23-chapter e-book that lays out best practices and supporting resources for startups. View more highlights from the tour.
"Technology and media are two of our most powerful tools for multiplying the positive impact of social entrepreneurs in areas that go way beyond what we as a company could do on our own," Jessica says. "By guiding social entrepreneurs to use those tools more effectively, we can help them achieve the kind of change that all of us want to see."
More From Comcast Corporation
Tuesday, May 19, 2020 - 2:15pm
Friday, March 13, 2020 - 2:30pm
Thursday, February 13, 2020 - 11:30am
Videos from Comcast Corporation