Matt Haney: COVID Contingencies
Matt Haney: COVID Contingencies
tweet me:
This week's @SeaChangeRadio - "@MattHaneySF: COVID Contingencies" https://www.cchange.net/2020/03/24/haney/
Multimedia from this Release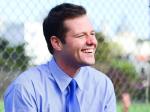 Tuesday, March 24, 2020 - 6:00pm
Over the years, we've learned from countless sustainability experts that in the climate change fight it makes sense for humans to live more densely and efficiently. Now, however, in the midst of a global pandemic, we recognize that density may have other ramifications. This week on Sea Change Radio, we dive into the Covid-19 planning policy weeds with San Francisco Supervisor Matt Haney. Haney has been an outspoken advocate for more equity in this city now famous for its extreme wealth divide, so the impact of this crisis and the shelter-in-place order on those living on the margins is of particular interest to him. We discuss his work with local hotels to shelter people experiencing homelessness, the struggle to develop smart policy responses to a situation in constant flux, and what can be done to protect seniors, small, local businesses, and gig-economy workers.