Mark Schapiro: Reaping What You Sow
Mark Schapiro: Reaping What You Sow
tweet me:
"Mark Schapiro: Reaping What You Sow" on this week's @SeaChangeRadio http://bit.ly/2P4Skdq
Multimedia from this Release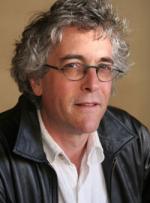 Wednesday, November 28, 2018 - 7:20pm
There's no time better than after a holiday of feasting to remember where we get our food. Ultimately, most of our complex recipes begin with the simple seed. This week on Sea Change Radio, we speak to author and environmental journalist Mark Schapiro to discuss the current state of agribusiness and his book Seeds of Resistance. We take a look back at his last book, Carbon Shock, to see how it has weathered the past five years of increased climate change-related events, discuss the unlikely feud over corn nuts and examine some of the valuable work of leading seed advocates around the globe.