Made In The Shade: Erik Hoffner on Agroforestry
Made In The Shade: Erik Hoffner on Agroforestry
tweet me:
This wk's @SeaChangeRadio - "Made In The Shade" @ErikHoffner of @MongaBay talks about agroforestry efforts around the globe. http://www.cchange.net/2018/10/30/erik/
Multimedia from this Release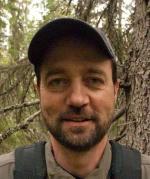 Wednesday, October 31, 2018 - 12:00pm
Occam's Razor is a principle that tells us that the simplest solution to a problem tends to be the correct one. Farmers around the world are abiding by this philosophy in droves by practicing agroforesty, an ancient agricultural technique that supports biodiversity while simultaneously sequestering carbon. This week on Sea Change Radio, we learn all about agroforestry from Erik Hoffner, an editor at Mongabay. Hoffner takes a look at examples of agroforestry efforts around the globe, examines recent investments into the sector and shows how it stacks up to large, industrial agricultural systems. As you'll see, sometimes the best answers are right under our noses the whole time.