Looped In: Suntory's Role in Recycling Technology and the Future of Plastics
Looped In: Suntory's Role in Recycling Technology and the Future of Plastics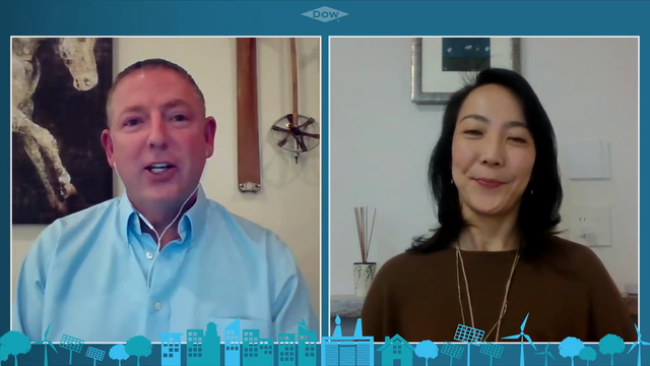 tweet me:
WATCH: Looped In with @JeffWoosterRS, Global Sustainability Director @DowNewsroom: Suntory's role in recycling technology and the future of plastics https://bit.ly/3ayvEjE
Monday, March 1, 2021 - 1:40pm
NEWSROOM: DOW
CONTENT: Multimedia with summary
Suntory is a global leader in consumer-packaged goods, producing and distributing a uniquely diverse portfolio of beverages, premium spirits, beer, wine, and wellness products all over the world. Their mission is to create harmony with people and nature therefore limiting our environmental impacts. Jeff Wooster, Global Sustainability Director at Dow, sat down with Yuko Koshiishi, Senior General Manager, Corporate Sustainability at Suntory, to discuss how this mission ties back to the roles we all have to play in the value chain, why collaborations are key to success and innovation, and how direct recycling technology is a big part of Suntory's 2030 Sustainability Goals.
Follow Jeff Wooster
Twitter: https://dow.inc/JeffWoosterTwitter​
LinkedIn: https://dow.inc/JeffWoosterLinkedIn
More From DOW
Wednesday, April 14, 2021 - 9:05am
Tuesday, April 13, 2021 - 1:35pm
Monday, April 12, 2021 - 12:05pm