Local Teen Brings Crayola Colorcycle Project to Smithtown
Local Teen Brings Crayola Colorcycle Project to Smithtown
The 17-year-old recently implemented the initiative at several local schools to help make Smithtown just a little bit 'greener.'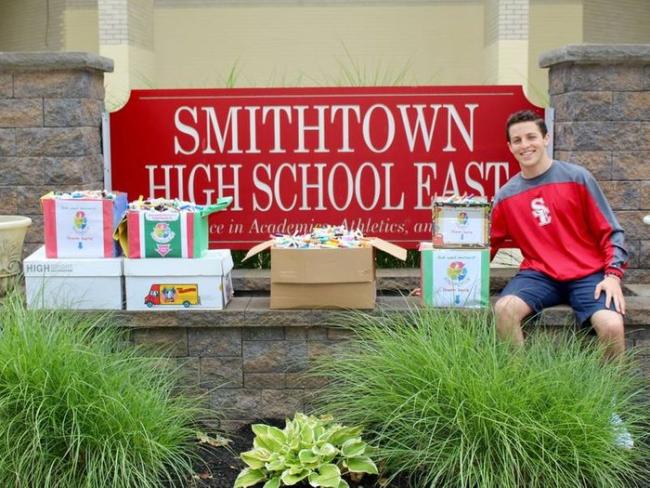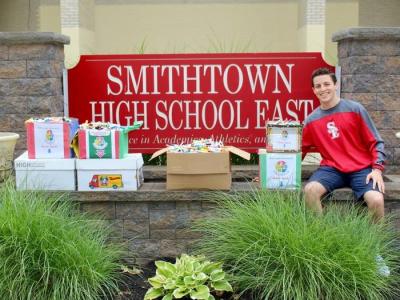 tweet me:
17-year-old Justin McArdle, a soon-to-be senior at Smithtown (N.Y.) High School East, is using @Crayola's #ColorCycle program to engage several schools to make the district "greener." #CSR http://bit.ly/2JADfze
Wednesday, November 28, 2018 - 10:05am
SMITHTOWN, NY - Smithtown has gotten just a little bit "greener" thanks to one local student.
Recently, 17-year-old Justin McArdle, a soon-to-be a senior at Smithtown High School East started a recycling project involving several schools in the district.
While scrolling through Facebook searching for recycling project one day, the teen noticed a post praising the Crayola ColorCycle initiative, which is a project that involves sending used markers to facility where they convert them into fuel to be used to power homes and cars.
According to the ColorCycle website, 1 box of markers can create enough fuel to cook a whole breakfast.
After seeing that, McArdle knew he wanted to get involved.
About Hallmark
For more than 100 years, family-owned Hallmark Cards, Inc. has been dedicated to creating a more emotionally connected world. Headquartered in Kansas City, Missouri and employing more than 30,000 worldwide, the approximately $4 billion company operates a diversified portfolio of businesses. Its global Hallmark Greetings business sells greeting cards and gift wrap in more than 30 languages with distribution in more than 100 countries and 100,000 rooftops. Hallmark Retail operates 2,000 Hallmark Gold Crown stores in five countries and Hallmark Home & Gifts sells a broad array of home décor and gift product throughout the U.S. Crayola® offers a wide range of art materials and toys designed to spark children's creativity around the globe. Crown Media Family Networks operates three cable channels – Hallmark Channel, Hallmark Movies & Mysteries, and Hallmark Drama – in addition to Hallmark Publishing, the e-books division of the Hallmark channels, and Hallmark Movies Now, a subscription-based streaming service. Crown Center is a real estate development company that manages the 85-acre hotel, office, entertainment and residential campus surrounding Hallmark's headquarters.
For more information, visit Hallmark.com.
Connect on Facebook, Twitter, Instagram, Pinterest, LinkedIn and YouTube.
More From Hallmark Corporation
Thursday, May 28, 2020 - 1:30pm
Wednesday, October 30, 2019 - 9:45am
Monday, October 28, 2019 - 9:20am