Letter from Connie L. Lindsey and Michael G. O'Grady, Northern Trust's Enduring Principles for CSR
Letter from Connie L. Lindsey and Michael G. O'Grady, Northern Trust's Enduring Principles for CSR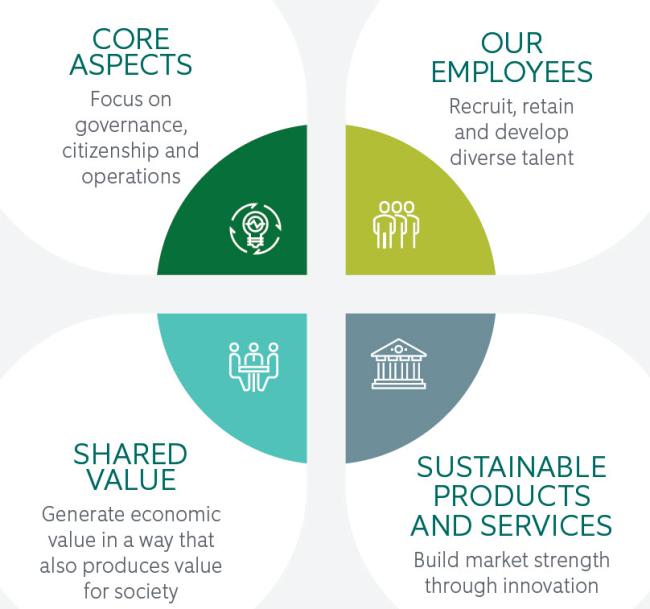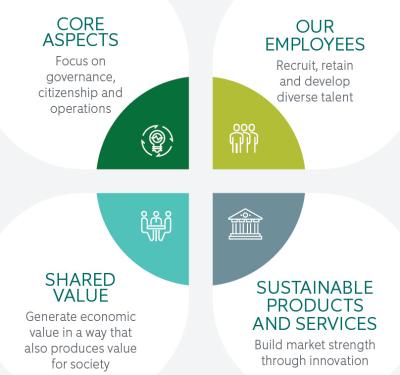 tweet me:
"Since the time of our founding, Northern Trust has been shaped by a deep belief in the enduring principles of service, expertise and integrity. " Connie L. Lindsey and Michael G. O'Grady, learn more in the 2018 #CSR report: http://bit.ly/2Qp5zvB
Monday, September 16, 2019 - 8:50am
Since the time of our founding, Northern Trust has been shaped by a deep belief in the enduring principles of service, expertise and integrity. From our roots as a Chicago-based trust bank to our global presence today, these principles have served as the foundation upon which our company was built. Northern Trust values corporate responsibility as an essential element of our corporate culture and inextricable underpinning of our enduring principles. 
Our 2018 Corporate Social Responsibility (CSR) Report highlights our actions toward our Core strategic priorities and the signifcant progress within each of these areas: 
Core Aspects–Focusing on governance, citizenship and operations We understand the impact greenhouse gas (GHG) emissions have on the global environment. To reduce our carbon footprint, we have developed behavior-change programs to drive People / Employees desired outcomes around transport, travel and recycling. As a result, we have reduced our GHG emissions by 29 percent since 2015 and achieved 100% renewable electricity usage in our Harlow and Bank Street locations in the United Kingdom. 
Employees–Creating an inclusive work environment Shared Value Creating an inclusive work environment for our employees is essential to who we are. In order to gain a deeper understanding of our successes as well as areas for improvement, we engaged an external consultant to assist us with a refresh of our Global Diversity and Inclusion strategy. This process included a review of our systems, practices, Sustainable policies and culture. 
Shared Value–Generating economic value in a way that also produces value for society Giving back to the communities in which we live and work is fundamental to our mission. We take pride in our "Outstanding" rating received under the Community Reinvestment Selected Memberships Act (CRA)- which we have maintained for 24 consecutive years. 
Sustainable Products and Services–Building market strength through innovation We align our business strategy with the fundamental principles of sustainability: meeting the needs of the present generation without compromising the ability of future generations to meet their own. We released our frst stewardship report on proxy engagements, highlighting some of the issues Northern Trust Asset Management addressed via responsible investment activities. 
Our commitment to corporate responsibility was recognized across industry groups. In 2018, we were named Best Private Bank for Family Ofces, included on the Corporate Equality Index, remained a constituent of the FTSE4Good Index Series for the 12th consecutive year and named the Best Employer for Diversity by Forbes. 
As we look ahead, we are committed to the pursuit of achieving greater value for all of our stakeholders by relentlessly pursuing our vision to be our clients' most trusted partner for wealth management, asset servicing, asset management and other fnancial services. We look forward to engaging with you as you review our 2018 Corporate Social Responsibility Report. 
Read more from Northern Trust's ninth Corporate Social Responsibility (CSR) report. 
More From Northern Trust
Friday, February 26, 2021 - 8:40am
Wednesday, February 24, 2021 - 8:15am
Tuesday, February 23, 2021 - 8:20am