LA Galaxy Team Up With LA Regional Food Bank and Kogi BBQ to Deliver 1,000 Meals to Carson, Calif. Community at Dignity Health Sports Park
LA Galaxy Team Up With LA Regional Food Bank and Kogi BBQ to Deliver 1,000 Meals to Carson, Calif. Community at Dignity Health Sports Park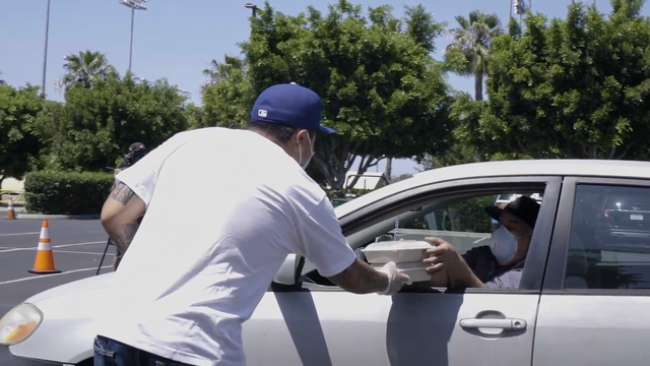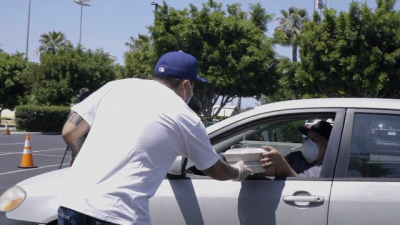 Thursday, May 7, 2020 - 11:00am
AEG's LA Galaxy recently teamed up with the LA Regional Food Bank and Kogi BBQ to provide 1,000 meals to residents of the Carson, Calif. community at Dignity Health Sports Park on May 1, 2020. The effort was coordinated in conjunction with the LA Galaxy's TOGETHER AT HOME campaign, a club-wide initiative to support, engage and inform LA Galaxy fans and the Los Angeles Community during the COVID-19 pandemic.
Kogi BBQ Chef and co-founder Roy Choi joined volunteers in distributing meals to residents from the Kogi BBQ truck, which has been on the frontlines delivering meals to essential workers in Los Angeles throughout the COVID-19 crisis.
In addition to a hot meal, community members also received an LA Galaxy x Modelo co-branded bandana, to be used as a facecovering.
For more on the LA Galaxy's TOGETHER AT HOME campaign, click here.