Koch Industries: How We Think About our Role as a Business in Society
Koch Industries: How We Think About our Role as a Business in Society
Jim Hannan, executive vice president and CEO for Koch – Enterprises, shares his perspective on what really makes Koch companies different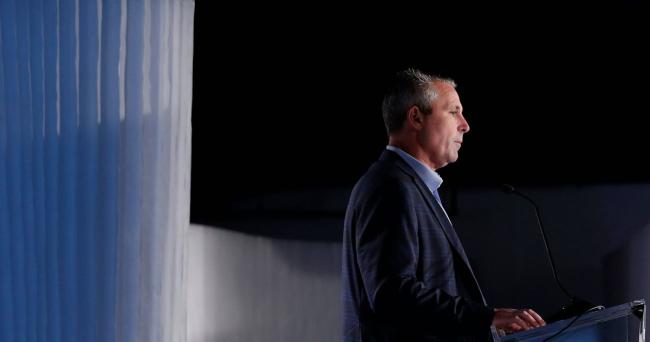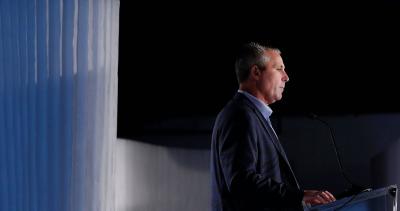 Wednesday, May 22, 2019 - 8:00am
In my more than two decades at Koch Industries, I have witnessed—and been part of—remarkable transformations inside the company and the business areas in which we operate. Working at Koch is probably unlike working for most other companies. Spend a few hours at one of our manufacturing facilities or offices across the country, and you might notice the difference, too. 
It was a privilege to share a slice of that at The Atlantic's recent Power of Purpose Summit in New York. At Koch, we think about the role of business in society a little differently than others might. 
Here is what sets us apart: 
It's more than just short-term profits. It's about long-term value creation
Consider the stands we take against policies that would indisputably benefit our bottom line, such as a fuel mandate for ethanol. We are one of the top producers of ethanol in the country, but that does not matter when such a policy would increase fuel prices for American families and hurt our long-term shared economic future.
We want to be the preferred partner among customers, employees, suppliers, communities and other important constituencies. To do this, we aim to use fewer resources than our competitors while providing products and services that people value over their alternatives. This isn't always easy—but we'd rather invest in our long-term growth rather than make a series of short-sighted decisions that ultimately benefit no one.
We do what we say.
We use a set of guiding principles to define our culture—known as Market-Based Management®—qualities such as integrity, stewardship, compliance, transformation, humility, and respect. Too often, these words and principles live only in word, not in deed. At Koch, that has never been good enough.
When applied holistically, this management approach has created what we call virtuous cycles of mutual benefit across the company and in society. We try to take the principles that have made free societies and market economies the most successful throughout history and apply them inside our company. It's truly remarkable what we have been able to accomplish just by earnestly and consistently working in pursuit of those ideals.
We're focused on breaking barriers.
Whether it's testing new ideas in our businesses or supporting community-based programs focused on helping people improve their lives, we want to maximize everybody's potential. It takes more than just one company's efforts to break these barriers; it is a collective effort across government, education, community, and business.
We take stands on issues that do not directly affect our businesses today but matter to society. Enabling the good ideas that help us move forward means enabling all ideas and speech, provided they do no harm to others. This applies internally across our businesses, through our research and development, manufacturing, and operations, as well as externally, particularly on college and university campuses, where young minds benefit from the free-flowing, civil debate and exchange of ideas from people of all backgrounds, experiences, and perspectives. In everything we do, we believe it is important to find common ground rather than focusing on where we disagree.
We'll unite with anybody to do right.
We want to make a positive impact on everyone our company touches. In our businesses, it's why we've invested in startup capabilities that seek to be the next great technologies of the future, such as INSIGHTEC's revolutionary treatment for people with essential tremors. In our communities, it's why we support criminal justice reforms that respect human rights and dignity while making our streets safer for everyone.
Several years ago, our businesses "banned the box"—removing the space on employment applications that asks applicants if they have ever been convicted of a crime. Consider that 95 percent of people in prison today will one day be released into their communities. It would be incredibly short-sighted to shut out so many people. We owe it to ourselves and our communities to provide second chances to people who are genuinely seeking to turn around their lives.
We're always ready for a challenge.
As I told summit attendees, Koch's efforts to improve society connect seamlessly with our business vision to create long-term value for customers, vendors, employees, communities, and others. Those aren't just empty words on a screen; they represent our collective vision to continuously innovate and improve.
Nothing is guaranteed—in business or in life. It is more important than ever for businesses like ours to engage with both their customers and the communities in which they operate. To the extent we are successful, our long-term benefit to society will continue to grow. I look forward to meeting and exceeding this challenge every day.
Jim Hannan is responsible for oversight of Georgia-Pacific, Guardian®, Invista, Molex, and Koch Industries' acquired interest in Infor, and for driving transformational change and knowledge sharing among these and all Koch companies.