Karla Mendes on Brazil's For-Profit Fire Disaster
Karla Mendes on Brazil's For-Profit Fire Disaster
tweet me:
This week's @SeaChangeRadio - @KarlaMendes of @MongaBay talks to host @SweetAl on Brazil's For-Profit Fire Disaster https://www.cchange.net/2019/09/10/karla/
Multimedia from this Release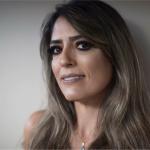 Wednesday, September 11, 2019 - 12:10pm
The Amazon is burning. And we're not talking about the ubiquitous online store, although profit and commerce are just as involved. According to preliminary data from the Brazilian National Institute for Space Research (INPE),  deforestation of the Amazon rose 92 percent in the past year to 2,472 square miles – an area larger than the state of Delaware. And these fires, while posing a grave risk for wildfires, are not naturally-occurring. These are for-profit fires, intentionally set and on the rise, fueled by a right-wing government hostile to environmental interests. This week on Sea Change Radio, we get an inside glimpse into this environmental disaster with Brazilian environmental journalist, Karla Mendes. A Contributing Editor to Mongabay, Mendes explains how the new right-wing government in Brazil has paved the way for deforestation and exploitation by big business in some of the world's most pristine rain forests. Then, we cast our net to the archives and hear from sea forager extraordinaire, Kirk Lombard.
More From Sea Change Radio
Thursday, July 16, 2020 - 9:25am
Wednesday, July 15, 2020 - 7:30pm
Tuesday, June 16, 2020 - 7:05pm