John Stoehr: Let's Impeach the President
John Stoehr: Let's Impeach the President
tweet me:
This week's @SeaChangeRadio - New Haven Register columnist @JohnStoehr talks all about the many permutations of possible impeachment proceedings. https://www.cchange.net/2019/04/30/johnstoehr/
Multimedia from this Release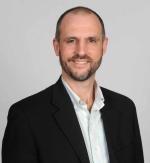 Wednesday, May 1, 2019 - 4:00pm
We have our hands full at Sea Change Radio just trying to cover important stories relating to the environment and social justice. But we also recognize that what's happening in the broader political landscape has a profound ripple effect on environmental and social policies. So today on Sea Change Radio we are focusing on the presidency and the rule of law. Now that the Mueller report has been submitted to the Department of Justice, calls for impeachment of President Donald Trump have begun to reach a fever pitch. Our guest today is John Stoehr of the New Haven Register and The Editorial Board. We discuss the question of whether Democrats in Congress should be moving ahead with articles of impeachment. And for those who are eager to impeach, we ponder whether it is because it's smart politics or because it's the right thing to do?