Joe Brewer: Farms of the Future
Joe Brewer: Farms of the Future
tweet me:
This wk's @SeaChangeRadio - "Joe Brewer: Farms of the Future" https://www.cchange.net/2020/12/15/brewer/
Multimedia from this Release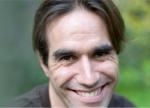 Wednesday, December 16, 2020 - 5:40pm
For environmentalists "agriculture" can be something of a dirty word, associated with other words such as, pesticides, water consumption, pollutants, and deforestation. Not all environmentalists have these negative associations, though. Some, like my guest today, are working to re-fashion agricultural practices so that they actually help to reverse environmental damage. This week on Sea Change Radio we are speaking with Joe Brewer, an American ex-pat living  and working in the regenerative agriculture space in Colombia. We discuss his family's journey to this small but vibrant farming community, the lessons he's learned, and how those lessons can be scaled to bigger farms in the U.S.
More From Sea Change Radio
Thursday, May 6, 2021 - 5:05pm
Monday, March 29, 2021 - 2:05pm
Wednesday, March 10, 2021 - 1:15pm