JetBlue Helps Rebuild Puerto Rico with Habitat Restoration
JetBlue Helps Rebuild Puerto Rico with Habitat Restoration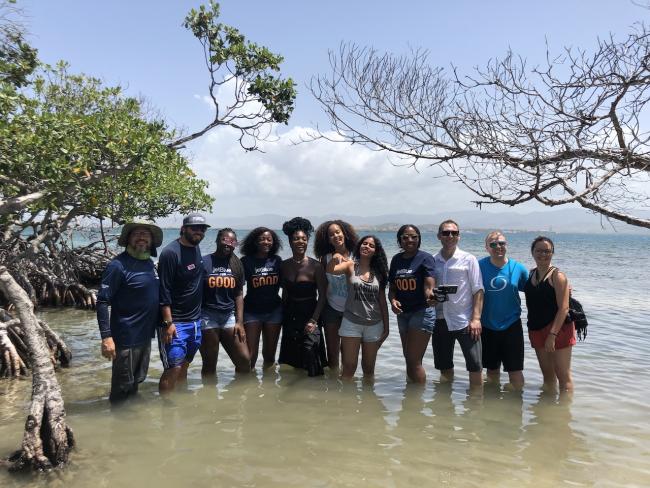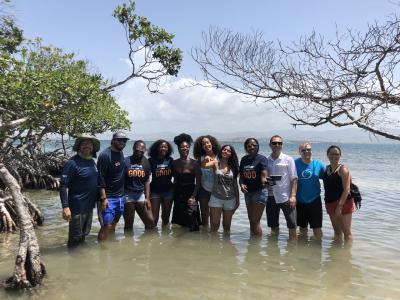 tweet me:
.@JetBlue helps rebuild #PuertoRico with habitat restoration http://bit.ly/2G8UcQL #100x35JetBlue
Tuesday, July 16, 2019 - 9:00am
Two years ago, Puerto Rico made the news after Hurricane Maria swept through the commonwealth, causing thousands of deaths and destroying homes and infrastructure. Puerto Rico's plight stayed in the news because of insufficient disaster relief.
The U.S. government's ongoing delays in providing emergency aid to rebuild homes, schools and hospitals created an opening for businesses to do their part. Many, including Google and Lowe's, donated millions of dollars, and other organizations have been going even further.
Just a week after Maria hit landfall, the airline launched 100x35JetBlue — a program to provide practical and monetary support to the islands over 100 days and beyond with 35 initiatives. The name refers to the size of the territory's mainland in miles. JetBlue continues its efforts this year by restoring the seagrass and mangrove habitats of the Jobos Bay National Estuarine Research Reserve, near Ponce.
This summer, JetBlue joined The Ocean Foundation and other local organizations to learn how to restore ecosystems that protect coastlines. These are some of the habitats that were decimated during Hurricane Maria. In addition to hands-on work, JetBlue also offered financial support to The Ocean Foundation.
These rehabilitation efforts fit into number 31 of JetBlue's initiatives — "Supporting the replenishment of vegetation."
Other initiatives included immediate help, such as:
Providing daily relief flights for customers at reduced fares
Offering volunteer infrastructure experts seats on flights at no cost
Finally, the transport of supplies from non-profits, NGOs and government agencies at no cost to those organizations
Number 35 of all these initiatives involved developing a long-term plan outlining JetBlue's continued support for the Puerto Rican community and economy.
More From JetBlue Airways
Thursday, April 1, 2021 - 11:35am
Tuesday, February 23, 2021 - 11:45am
Friday, February 5, 2021 - 1:00pm
Videos from JetBlue Airways