Jessica McCarty on Arctic Wildfires
Jessica McCarty on Arctic Wildfires
tweet me:
This wk's @SeaChangeRadio - "Jessica McCarty on Arctic Wildfires" host @SweetAl speaks with Miami of OH Prof. @jmccarty_geo https://www.cchange.net/2019/08/06/mccarty/
Multimedia from this Release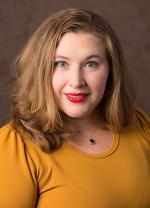 Wednesday, August 7, 2019 - 12:45pm
You may have seen some headlines recently declaring that "The Arctic is on Fire!" Are these just sensationalist reports? Or do these fires represent an unprecedented and alarming danger? This week's guest on Sea Change Radio is Dr. Jessica McCarty, a satellite data expert and a professor at Miami of Ohio. She describes how weather data are collected, explains how this summer's arctic fires in Greenland, Canada, Alaska and Russia stack up historically, and tells us what they mean for the planet moving forward.