Investing in Children by Supporting Education at Dayspring
Investing in Children by Supporting Education at Dayspring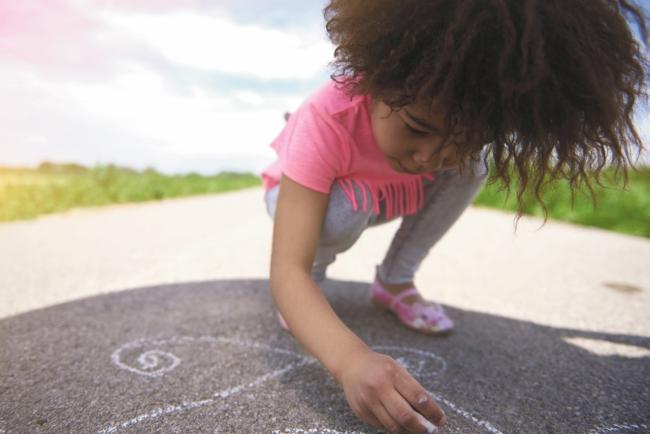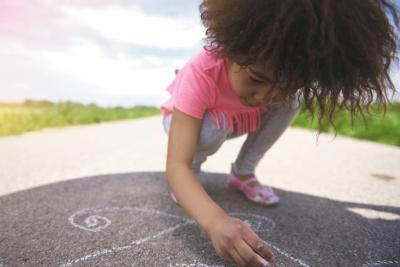 Friday, August 11, 2017 - 10:10am
For years, supporting education has been a core part of the mission for DaySpring, a Hallmark company based in Siloam Springs, Arkansas, that offers greeting cards, gifts and other products for Christian consumers.
For the past decade, DaySpring has donated school supplies and volunteer hours to the Stuff the Bus campaign, a back-to-school effort to ensure kids have the school supplies they need for the year. In 2016 as part of a United Way outreach in Siloam Springs, DaySpring met its annual average donation of $10,000 for the campaign.
Other efforts have included Chalk It Up, a chalk art program that brings students and designers together in an outdoor setting, and art instruction classes at Cookson Hills Christian School. Both outreach opportunities are intended to help grow interest in artistic endeavors and training for students, while providing a positive outlet for the kids' energy and creative talents. Chalk It Up began in 2011 and has benefited approximately 100 students to date.
Finally, DaySpring is proud of the scholarships it awards every year. In addition to the scholarships for college-bound students who are children of DaySpring employees, DaySpring also awards scholarships to John Brown University (JBU), with the scholarship recipients often serving as interns and prime candidates to be hired upon graduation.
"We offer two JBU scholarships a year, one for graphic design and one for business administration," says Brenda Turner, director of communications for DaySpring. "We have been offering those through an endowed scholarship since 2000."
Learn more about Hallmark's Corporate Citizenship intiatives here.
More From Hallmark Corporation
Friday, October 2, 2020 - 11:15am
Monday, September 21, 2020 - 2:35pm
Wednesday, August 12, 2020 - 1:40pm