Infographic: Smithfield Foods Animal Care
Infographic: Smithfield Foods Animal Care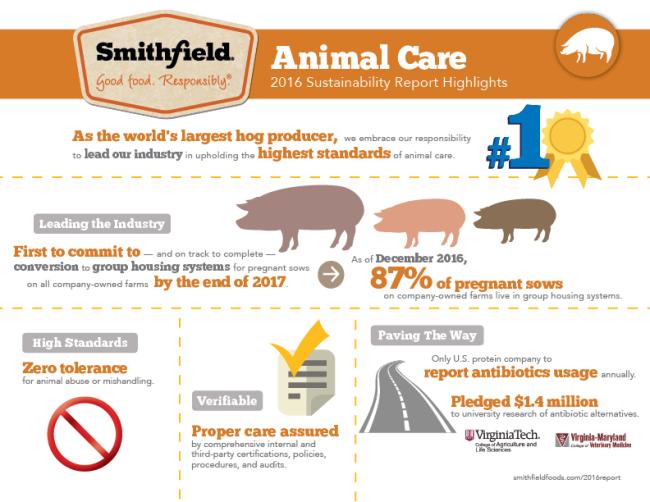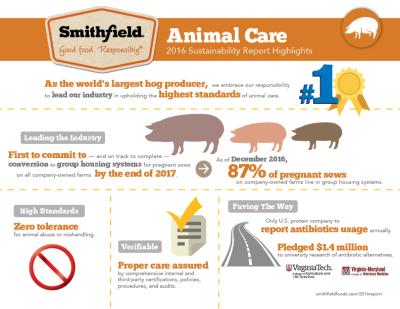 tweet me:
.@SmithfieldFoods 1st to commit to, and on track to accomplish, conversion to group housing system for pregnant sows on company-owned farms by end of 2017. http://bit.ly/2yRt7i4
Tuesday, November 21, 2017 - 9:25am
We began our industry-leading journey in 2007 and expect to complete it by the end of 2017. In addition to the efforts at company-owned farms, we recommend that all of our U.S. contract sow growers complete a transition to group housing by the end of 2022. Operations in Poland and Romania have already completed their conversions, and our joint ventures in Mexico are currently working toward a 2022 goal.