Increased Awareness Around Sepsis Can Save Lives!
Increased Awareness Around Sepsis Can Save Lives!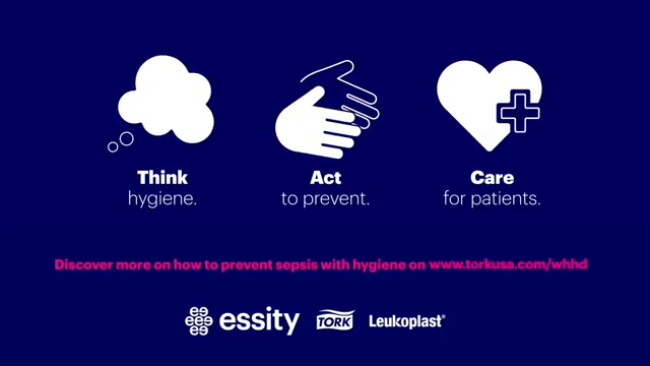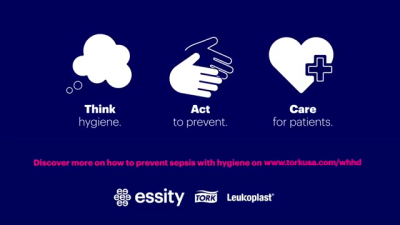 tweet me:
Increased awareness around sepsis can save lives! #WHHD2018 @Essity_US @torkusa http://bit.ly/2Fx7H9P
Wednesday, May 2, 2018 - 9:35am
Each year sepsis causes on average six million deaths worldwide. It is the primary cause of death from infection and is more common than heart attacks. This is why the Private Organization for Patient Safety and the World Health Organization (WHO) have centered the theme for this year's May 5th World Hand Hygiene Day on the ways of preventing sepsis through appropriate hand hygiene.
To learn more, download posters and get education for staff please visit: www.TorkUSA.com/WHHD
About Essity 
Essity is a leading global hygiene and health company dedicated to improving well-being through our products and solutions, essentials for everyday life. The name Essity stems from the words essentials and necessities. Our sustainable business model creates value for people and nature. Sales are conducted in approximately 150 countries under the leading global brands TENA and Tork, and other strong brands, such as Jobst, Leukoplast, Libero, Libresse, Lotus, Nosotras, Saba, Tempo, Vinda and Zewa. Essity has about 48,000 employees and net sales in 2017 amounted to approximately $12.8 billion. The headquarters is located in Stockholm, Sweden, and the company is listed on Nasdaq Stockholm. More information at www.essity.com.
More From Essity
Thursday, October 15, 2020 - 10:25am
Wednesday, October 7, 2020 - 1:40pm
Thursday, October 1, 2020 - 10:35am