Hydroponic School Garden Feeds Sumter County Elementary Students
Hydroponic School Garden Feeds Sumter County Elementary Students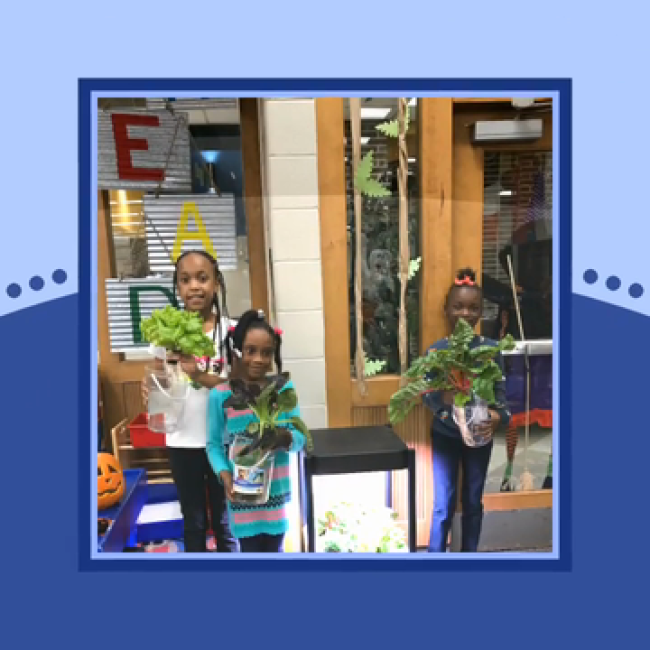 tweet me:
Watch: With support from @Scotts_MGro Foundation, Sumter County Elementary School students learn about gardening and plant their first #hydroponic school garden. http://bit.ly/2DDr56u #GroMoreGood
Wednesday, December 4, 2019 - 9:50am
Students at Sumter County Elementary School in Americus, Georgia are learning how plants grow and where food comes from, thanks to a new hydroponic school garden.
 
Watch Sumter County Elementary School document their garden journey.
 
The Scotts Miracle-Gro Foundation has partnered with No Kid Hungry to increase access to healthy food for kids who need it the most. This garden is part of The Scotts Miracle-Gro Foundation's initiative to get more hydroponic gardens into schools, equipping them to grow their own fresh food. Over the next five years, ScottsMiracle-Gro has a "Gro More Good" mission to connect 10 million children to the benefits of gardens and greenspaces.
 
Learn more about the Gro More Good initiative.
More From ScottsMiracle-Gro
Monday, February 15, 2021 - 11:50am
Monday, February 8, 2021 - 12:40pm
Wednesday, February 3, 2021 - 1:55pm