How Mastercard is Making a Difference
How Mastercard is Making a Difference
The 2019 Mastercard Corporate Sustainability Report outlines the company's progress towards building a more inclusive and sustainable digital economy. Looking ahead, our commitment is only growing.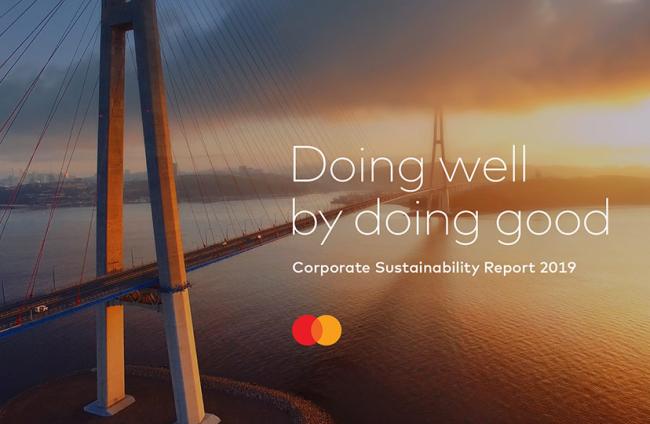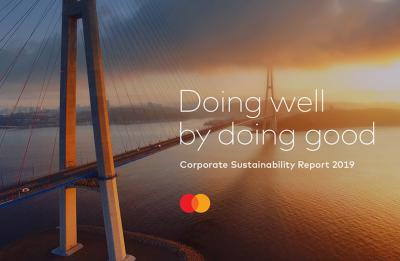 tweet me:
.@CNTR4growth focuses on promoting equitable & sustainable #EconomicGrowth & #financialinclusion around the world, as well as administering the #Mastercard Impact Fund's philanthropic investments. Here are their 2019 #socialimpact & commitment highlights: https://bit.ly/2YR0A8C
Monday, August 31, 2020 - 11:50am
In 2018, Mastercard made a strategic shift to refocus the company's work with the goal of making the digital economy work for everyone, everywhere. It focused on four key areas: financial security, economic development, the future of workers and data science for social impact. We were already seeing amazing results from those investments when the world came to a halt under COVID-19 in early 2020. While the world has changed in ways unimaginable from just a year ago, our focus hasn't. In fact, the key areas of our work are more relevant than ever. Given how COVID-19 is accelerating the rise of the digital economy, we have redoubled our efforts to ensure that no one is left behind.
Mastercard has just released the 2019 Corporate Sustainability Report, which outlines the company's progress towards building a more inclusive and sustainable digital economy. The report charts impact and progress against four areas, including Inclusive Growth. As of the end of 2019, the Mastercard Center for Inclusive Growth has collaborated with 55 research organizations, invested in programs reaching more than 1.5 million people in 30 countries and committed $93.5 million through the Mastercard Impact Fund to support inclusive growth globally.
Looking ahead, we will continue to leverage Mastercard's data, expertise and technology—along with the philanthropic funding from the Mastercard Impact Fund—to mobilize partnerships that drive investments that fuel inclusive growth. Below are a few examples of what we have achieved in the past year and where we're focusing our efforts as the world resets. 
More From The Mastercard Center for Inclusive Growth
Wednesday, January 20, 2021 - 2:15pm
Monday, November 23, 2020 - 2:00pm
Thursday, November 12, 2020 - 4:45pm
Videos from The Mastercard Center for Inclusive Growth