In Honor of Earth Day, Aramark Launches Its First Dedicated Plant-Forward Dining Concept, The Twisted Beet
In Honor of Earth Day, Aramark Launches Its First Dedicated Plant-Forward Dining Concept, The Twisted Beet
The restaurant rotation will appear in more than 750 higher education, business dining and healthcare locations, and offers comfort food dishes with vegetables at the center of the plate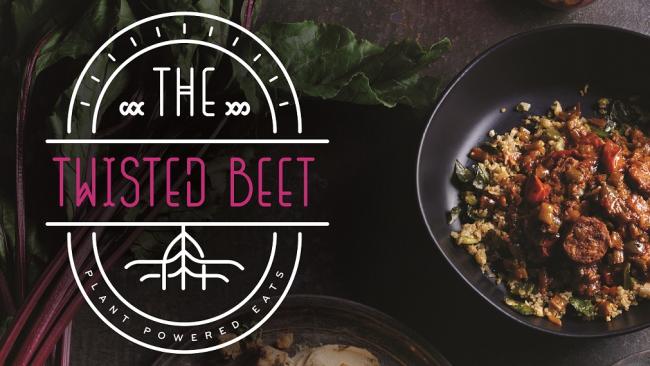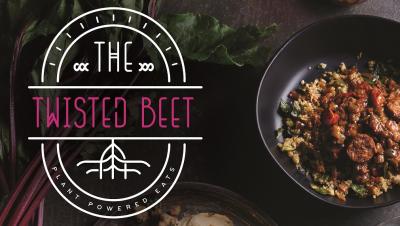 tweet me:
An Earth Day twist on comfort food: @Aramark launches its first dedicated plant-forward dining concept, The Twisted Beet http://bit.ly/2VXsfkS
Monday, April 22, 2019 - 9:00am
Just in time for Earth Day (April 22), Aramark, the largest U.S. based food service company, is putting a twist on comfort food, with the launch of its first dedicated plant-forward dining concept, The Twisted Beet.
Proof that eating healthy doesn't have to be boring, The Twisted Beet's plant-forward comfort food menu puts a healthy spin on dishes like meatball subs and mac and cheese, and emphasizes vegetables, fruits, whole grains and legumes, but still offers a proportionately small quantity of animal protein.
Aramark research shows that 60 percent of consumers want to reduce their meat intake and 62 percent want to eat more vegetables. In response to growing demand, Aramark has expanded its menu selections to ensure it's providing the choices that meet individual lifestyle and dietary preferences. 
"While our menu-development process has always had a focus on health and wellness, plant-forward is now a key focus for Aramark," said Heidi Hogan, who leads product development and menu innovation for Aramark. "No matter where consumers fall on the spectrum of trying plant-forward foods, we strive to provide a range of high-quality and delicious options, to make it easier for them to take a plant-forward adventure. The Twisted Beet introduces hearty, plant-forward takes on familiar favorites that also indulge comfort food cravings."
The Twisted Beet menu includes:
Signature Plates:  Eggplant Meatball Sub, Chick'n Tenders and Fries, Chicken and Chickpea Hummus Bowl, Creole Beyond Sausage®
Sides: Caesar Brussels Sprouts, Cauliflower Mac and Cheese, Baked Sweet Potato Fries, Beet Slaw, Avocado Kale Salad, Dukkah Spiced Broccoli
Create Your Own: Choose a base, protein, two sides and a selection of sauces and toppings
Dessert & Beverage: Strawberry Chia Shortcake, Kale and Pineapple Smoothie
As part of the company's groundbreaking Healthy for Life® 20 by 20 collaboration with the American Heart Association (AHA), Aramark launched a major plant-forward initiative to elevate the role of fruits, vegetables and whole grains on its menus. The collaboration introduced innovative recipes and aligned with existing efforts to accelerate climate-healthy menus. Currently, approximately 30 percent of the main dishes Aramark serves across its college and university dining, hospital café and workplace locations, are vegan or vegetarian.
The Aramark mission to deliver experiences that enrich and nourish lives aligns with a long-standing commitment to advance sustainable practices that minimize impacts to people, animals and the environment. By acknowledging consumer preference for increasing daily consumption of plant-forward meals, that include a wide array of fruits, vegetables, whole grains and legumes, but do not eliminate animal products, Aramark is championing a climate-healthy menu and inspiring consumers to eat healthier.
More From Aramark
Friday, May 8, 2020 - 12:25pm
Wednesday, May 6, 2020 - 2:00pm
Tuesday, April 28, 2020 - 8:05am