High Fashion Adopts Sustainability as Plan for Future Growth
High Fashion Adopts Sustainability as Plan for Future Growth
by John Howell, Editorial Director, 3BL Media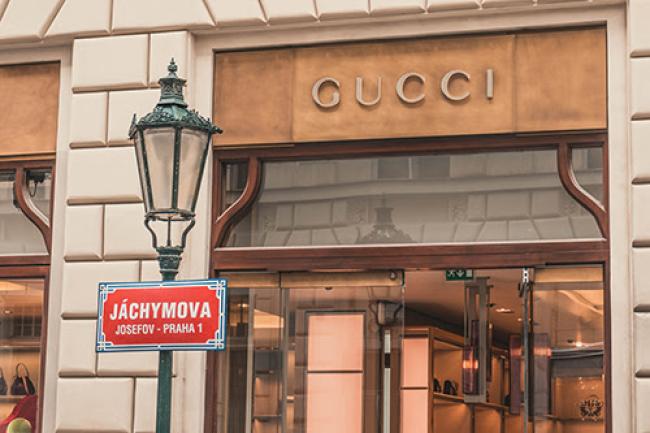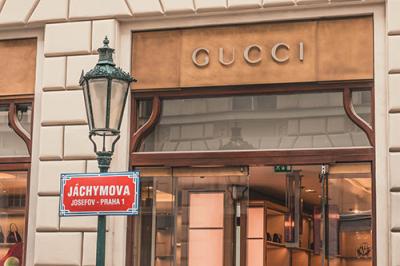 tweet me:
#Luxurybrands like @Gucci are focusing more on the #triplebottomline as a means to grow their business; @StellaMcCartney has been innovating with #sustainability since day one http://bit.ly/2A9UK8q #corporateresponsibility
Friday, July 27, 2018 - 12:15pm
Luxury brands and brands taking stands are topics not usually included in the same conversation. But in another sign of a world turned upside down, top tier fashion labels are now talking CSR and sustainability. From materials to packaging, from supply chain to environmental footprint, luxury consumer goods companies are updating their strategies to ensure long-term viability. 
 
Exhibit A: Gucci, the venerable and fashion-forward Italian house, a perennial category leader, is launching Gucci Equilibrium, "a portal designed to connect people, planet, and purpose." The company describes the project as part of "a 10-year plan to embed a comprehensive sustainability strategy into and around Gucci." "Readers can…explore the various initiatives it undertakes to put people, as well as the planet, at the center of its business operations." This plan echoes the classic triple bottom line approach—not typical of high fashion brands.
 
To support its commitment, Gucci's parent company Kering has adopted an environmental P&L, a holistic accounting tool to make "the invisible impacts of business visible, quantifiable and comparable." Kering underlines its goals in high-minded terms: "We believe in…driving our brands toward higher levels of economic, environmental, ethical and social performance. We see sustainability as a necessity, for sustainability and luxury are one and the same."
 
A crucial part of that strategy is aligning the company with the UN SDGs and the Paris Accord. Says Marco Bizzarri, Gucci president and CEO, "These are critical times when we can all play our part in helping to deliver on the UN Global Goals and the Paris Climate Agreement."
Now, Kering and Business for Social Responsibility (BSR) have teamed up to publish a report on climate change for the luxury fashion business. "Climate Change: Implications and Strategies for the Luxury Fashion Sector" aims to help luxury goods companies "understand their specific vulnerabilities to climate change, and provide guidance on building new and more resilient business models." "Gucci and corporate parent Kering SA are backing companies developing techniques to grow leather from animal-cell cultures,"reports WSJ. 
Other stands being taken by luxury labels involve animal welfare and raw materials, especially those involving animal skins. There's a move away from the sometimes-sketchy supply chains that provide exotic materials, and even away from leather itself. Many top fashion companies have stopped using fur, including Versace, Armani, Ralph Lauren, Michael Kors, and Hugo Boss.
Another brand looking to alternative materials is Stella McCartney, which has made a chic black handbag with chain trim from mycelium, the hairy, root-like fungal mass from which mushrooms emerge. The bag is the latest collaboration between McCartney and materials innovation company Bolt Threads, which grows synthetic silk as well as synthetic leather. McCartney and Bolt "aim to spur a fashion-business makeover that's as critical to the industry's health as it is to the planet's." McCartney, a long-time sustainability devotee, has never used leather or fur; the company's annual revenue in the UK doubled between 2011 and 2016.
High-end beauty brands are joining the CR game, too. "By capitalizing on the sustainability values of the modern customer, new brands are finding a way to make an impact in a crowded market, while older brands are discovering opportunities to renew enthusiasm for longstanding products,"reports Glossy.co. "New brands like LOLI Beauty and Ethique have embedded the circular economy concept into their core businesses through the use of biodegradable, recyclable or carbon-neutral products…. Meanwhile, larger companies like Lush have received valuable earned media for their zero-waste products—for Lush, many of those brands have existed since the company began in 1995."
With their outsize influence on culture as trendsetters, and their large ecosystems, from raw materials sourcing to finished products, luxury fashion and beauty brands are well positioned to drive social progress through corporate responsibility.
Want to receive the Brands Taking Stands newsletter by email? Sign up here.
Continue the important conversations on corporate responsibility long after 3BL Forum with the Brands Taking Stands newsletter. Written by veteran journalist, John Howell, this newsletter is published every Wednesday morning.