Hallmark's DaySpring Greeting Cards Business Achieves Zero-Waste to Landfill Status
Hallmark's DaySpring Greeting Cards Business Achieves Zero-Waste to Landfill Status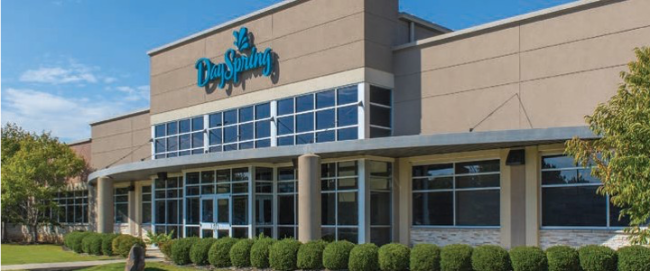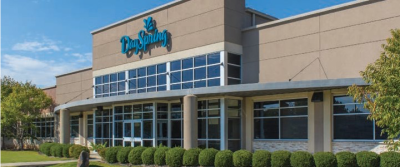 tweet me:
.@Hallmark's DaySpring Greeting Cards business marks their 5th straight year achieving #zerowaste to landfill status! Find what alternatives are being used to process waste http://bit.ly/2sIM1Dp #WasteManagement
Tuesday, January 29, 2019 - 11:50am
2017 marked the fifth straight year that DaySpring, a Hallmark Greetings business, has achieved "zero waste to landfill" status at their facility in Siloam Springs, Arkansas. They have found alternate ways to process waste generated by DaySpring operations, either by recycling or burning at a waste-to-energy facility.
DaySpring's annual waste reduction efforts resulted in:
Enough energy generated to power 57 homes with electricity for a month;
An average of 250,000 pounds of cardboard and plastics recycled each year;
Recycling of all electronic waste through EPC, a recycling organization operating in accordance with the most secure industry practices in the world; and
Donating aluminum can proceeds to a local charity in Siloam Springs.
Download and read our full 2017 Caring In Action Report here.
 
For more than 100 years, family-owned Hallmark Cards, Inc. has been dedicated to creating a more emotionally connected world. Headquartered in Kansas City, Missouri and employing more than 30,000 worldwide, the approximately $4 billion company operates a diversified portfolio of businesses. Its global Hallmark Greetings business sells greeting cards and gift wrap in more than 30 languages with distribution in more than 100 countries and 100,000 rooftops. Hallmark Retail operates 2,000 Hallmark Gold Crown stores in five countries and Hallmark Home & Gifts sells a broad array of home décor and gift product throughout the U.S. Crayola® offers a wide range of art materials and toys designed to spark children's creativity around the globe. Crown Media Family Networks operates three cable channels – Hallmark Channel, Hallmark Movies & Mysteries, and Hallmark Drama – in addition to Hallmark Publishing, the e-books division of the Hallmark channels, and Hallmark Movies Now, a subscription-based streaming service. Crown Center is a real estate development company that manages the 85-acre hotel, office, entertainment and residential campus surrounding Hallmark's headquarters. For more information, visit Hallmark.com. Connect on Facebook, Twitter, Instagram, Pinterest, LinkedIn and YouTube.
More From Hallmark Corporation
Wednesday, October 30, 2019 - 9:45am
Monday, October 28, 2019 - 9:20am
Tuesday, October 22, 2019 - 9:15am