Green Houses for Sapphire Distillery
Green Houses for Sapphire Distillery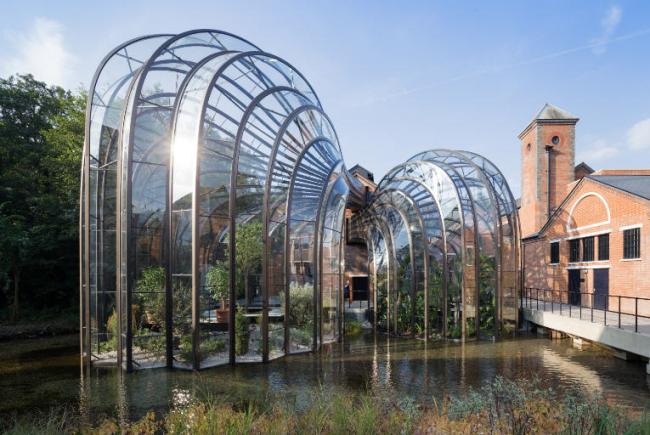 tweet me:
Green houses for Bombay Sapphire distillery via @transformsays http://bit.ly/2sPH0aL @BacardiLimited @homeofbombay #GoodSpirited #CSR
Wednesday, July 12, 2017 - 9:35am
From Cuba to Hampshire, Bacardí has taken its environmental responsibility global. Its gin production process, based in England, is part of a strategic approach to design that reduces the company's environmental impact. Hassan Butt reports on the sustainability strategy
Over 150 years have passed since Don Facundo Bacardí Massó glanced up at the rafters of his modest distillery to find a colony of fruit bats comfortably nested in its eaves. Along the way, the Cuban enterprise has won more than 550 awards, hosted Nobel Prize parties for Ernest Hemingway and stood firm against Fidel Castro and the Cuban Revolution. Yet despite the beloved bat symbol remaining largely unchanged, Facundo Bacardí's penchant for preservation soon made way for innovation, a lasting quality that has solidified Bacardí as the largest privately held, family-owned spirit company in the world.
More From Bacardi Limited
Thursday, July 2, 2020 - 8:00am
Wednesday, July 1, 2020 - 10:05am
Monday, June 29, 2020 - 5:05pm