Going Green for a More Sustainable Business and Future
Going Green for a More Sustainable Business and Future
Symantec employees' yearlong actions protect their communities and the environment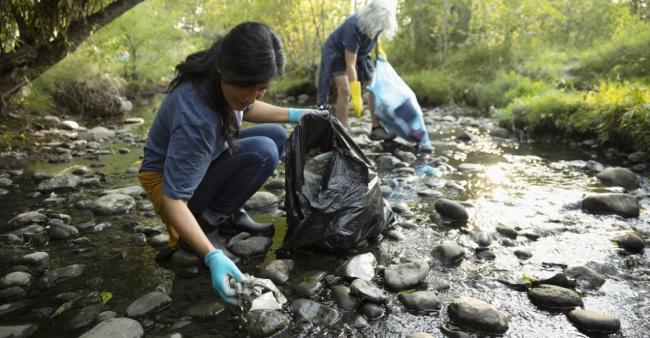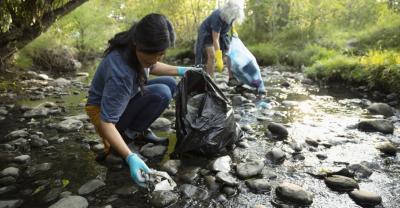 tweet me:
Through the @Symantec #GoingGreenin2018 employee campaign, over 3.5 million gallons of water were saved. #symanteclife https://symc.ly/2N5bD6V
Friday, February 15, 2019 - 3:30pm
By Amanda Davis, Sr. Manager, CR and Environment
A focus on the environment not only supports Symantec's business objectives—it also contributes to the urgent action needed to combat global climate change and other environmental challenges. We launched the "Going Green in 2018" campaign to encourage employees to take part in our environmental sustainability efforts, while also learning about opportunities for individual actions.
From using reusable water bottles to planting trees, riding a bicycle to work to eating less meat, our employees showed us that every individual can make a difference—especially when it comes to the environment. Our green choices in 2018 collectively made a big impact and contributed to Symantec building a more sustainable business.
James Moore, Web Project Manager in Symantec's Reading, UK office was one of the winners of our "It's the Little Things" challenge. By choosing to make simple changes in his everyday life, James saved over 48,000 gallons of water, nearly 8,500 kilowatt-hours of energy and 739 pounds of waste in 2018. 
Check out the collective 'Going Green' impact of our employees in 2018 in this infographic and get excited for another year of environmental sustainability awareness, challenges, and initiatives as we launch "Choosing Green in 2019".
More From NortonLifeLock
Friday, January 15, 2021 - 11:00am
Thursday, January 14, 2021 - 2:00pm
Thursday, December 10, 2020 - 12:00pm