General Mills Helps Put an End to Food Waste by Supporting Feeding America's MealConnect Program
General Mills Helps Put an End to Food Waste by Supporting Feeding America's MealConnect Program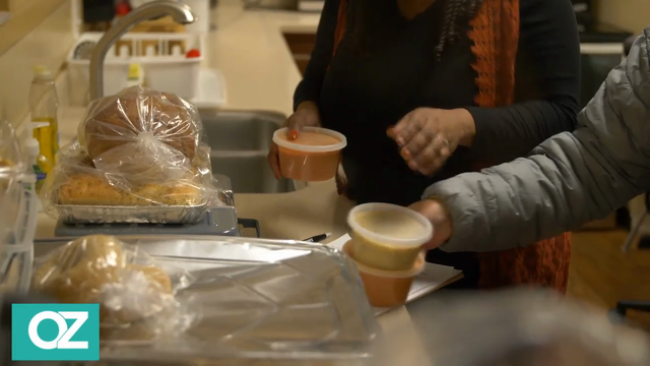 tweet me:
.@GeneralMills supports @FeedingAmerica's MealConnect program. See how MealConnect helps redirect excess food from manufacturers & foodservice organizations to feed people facing hunger & cut down on #FoodWaste: https://bit.ly/3mpnSf6
Tuesday, October 27, 2020 - 10:10am
Mary Jane Melendez, Chief Sustainability & Social Impact Officer at General Mills collaborates with Feeding America on the Dr. Oz Show to raise awareness of food waste/loss and MealConnect as a smart and easy solution to food waste and hunger.
More From General Mills
Wednesday, April 7, 2021 - 10:30am
Tuesday, March 2, 2021 - 10:00am
Thursday, February 18, 2021 - 11:00am