'Fly Like a Girl': Over 100 Girls Learn About STEM, Airline Careers
'Fly Like a Girl': Over 100 Girls Learn About STEM, Airline Careers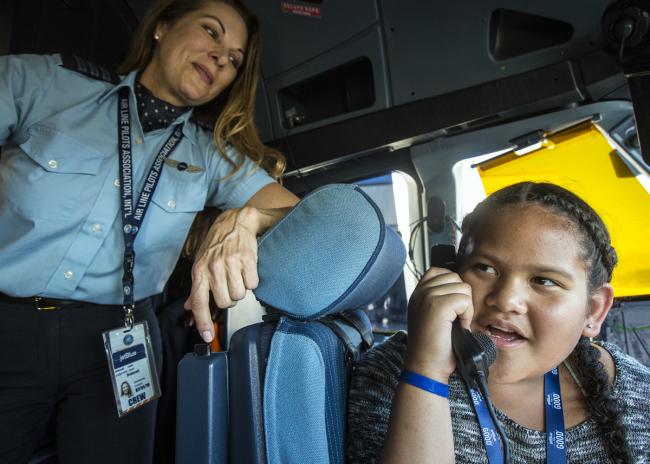 tweet me:
Over 100 girls learn about #STEM, airline careers thanks to @JetBlue, @stemutah, and @AtlanticFBO http://bit.ly/2p0erXR via @deseretnews #FlyLikeAGirl
Wednesday, September 12, 2018 - 12:35pm
Joanna Geraghty said being the highest-ranking woman in the airline industry is humbling, but also frustrating.
"It shouldn't be that way in 2018," said Geraghty, JetBlue's president and chief operating officer. "There should be many more in this space ranked even higher than me."
JetBlue teamed up with the Utah STEM Action Center and Atlantic Aviation Friday to teach girls about careers in flight, especially those relying on science, technology, engineering and math.
"Often times, girls don't see themselves in these roles," Geraghty said, citing the lack of female role models who are pilots, technicians or other STEM-related positions.
"It's about exposure," she added. "We know that the more you expose girls and young women to careers in STEM, they start thinking that they can actually do that type of career."
More From JetBlue Airways
Thursday, April 1, 2021 - 11:35am
Tuesday, February 23, 2021 - 11:45am
Friday, February 5, 2021 - 1:00pm
Videos from JetBlue Airways