FCA US "Women of Color" Earn Recognition at Annual STEM Event
FCA US "Women of Color" Earn Recognition at Annual STEM Event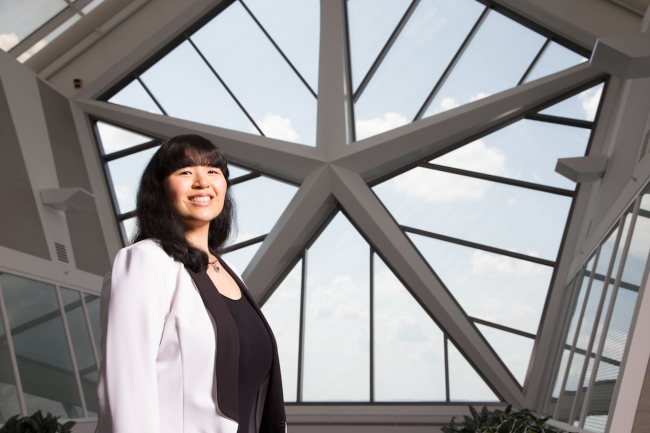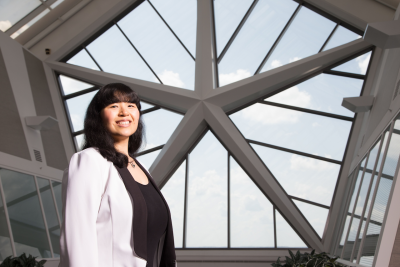 tweet me:
.@FiatChrysler_NA "Women of Color" Earn Recognition at Annual STEM Event http://bit.ly/2CLHFmg
Summary
The Women of Color Conference honors significant achievements of women in STEM careers
Nineteen FCA US women earn awards for excellence in technical and managerial leadership
Awards underscore Company's commitment to develop diverse talent and promote careers in STEM
Monday, October 15, 2018 - 9:25am
AUBURN HILLS, Mich., October 15, 2018 /3BL Media/ - FCA US LLC technical business leaders received honors for their career achievements at the annual Women of Color STEM Conference held October 11-13 in Detroit.
The Women of Color Conference honors the significant achievements of women in STEM (science, technology, engineering and math) professions. The conference ensures that the accomplishments of outstanding women in technical fields are highly visible to industry professionals, government officials and students.
FCA US employees consistently have earned important technical professional recognition from various diversity organizations, including Black Engineer of the Year, Women of Color, HENAAC Great Minds in STEM and others, reflecting the Company's strong commitment to developing its diverse workforce.
"The Women of Color Awards celebrate many of the country's most promising and influential female technical business leaders," said Brian Johnson, Senior Manager, Diversity & Inclusion, FCA US LLC. "FCA US is proud that our women technical leaders are regarded consistently among such accomplished professionals."
 
FCA US 2018 Women of Color Award Recipients
Special Recognition Award: Recognizes managerial leadership, innovation and technical contributions that improve access to STEM jobs, and demonstrated excellence in the workplace and community: 
Mimi Nguyen – Powertrain Planning 
Technology All-Stars Award: Recognizes accomplished professionals who have demonstrated excellence in the workplace and in their communities:
Sohaila Feizy-Marandy – Interior Electromechanical Design
Pilar O'Hara – Product Development
Annaliza Sollestre – Product Development
Lolita Ward – Product Development
Celeste Worsham – Product Development
Maria Guadalupe Pineda Zavaleta – Product Development 
Technology Rising Stars Award: Recognizes young professionals who are helping to shape technology for the future:
Mayra Carranza-Ornelas – Product Development
Jeanne Dang – Product Development
Marlo Eisley-Holloway – Product Development
Daquanda Flowers – Manufacturing
Jingjing Li - Powertrain
Sarika Marfatia – Powertrain
Dulce Munoz – Product Development
Januari Nelson - Manufacturing
Xiaolan Peng – Product Development
Kirthika Meenakshi Sundaram Raju – Product Development
Virgina Teeple – Product Development
Ria Williams – Manufacturing
Nguyen was recognized at a Leaders and Legends breakfast on Saturday, October 13, in Detroit. All others were recognized at a Technology Recognition Luncheon on October 12.  
 
About FCA US LLC
FCA US LLC is a North American automaker based in Auburn Hills, Michigan. It designs, manufactures, and sells or distributes vehicles under the Chrysler, Dodge, Jeep®, Ram, FIAT and Alfa Romeo brands, as well as the SRT performance designation. The Company also distributes Mopar and Alfa Romeo parts and accessories. FCA US is building upon the historic foundations of Chrysler Corp., established in 1925 by industry visionary Walter P. Chrysler and Fabbrica Italiana Automobili Torino (F.I.A.T.), founded in Italy in 1899 by pioneering entrepreneurs, including Giovanni Agnelli. FCA US is a member of the Fiat Chrysler Automobiles N.V. (FCA) family of companies. (NYSE: FCAU/ MTA: FCA).
FCA is an international automotive group listed on the New York Stock Exchange under the symbol "FCAU" and on the Mercato Telematico Azionario under the symbol "FCA."
Follow FCA US news and video on:
Company blog: blog.fcanorthamerica.com
Facebook: https://www.facebook.com/FiatChrysler.NorthAmerica/
Instagram: www.instagram.com/FiatChrysler_NA
Twitter: www.twitter.com/FiatChrysler_NA
Twitter (Spanish): www.twitter.com/fcausespanol
YouTube: www.youtube.com/fcanorthamerica
Media website: media.fcanorthamerica.com
-###-
For more information, please visit the FCA US LLC media site at http://media.fcanorthamerica.com.
Contact:
Mike Palese
(248) 512-2682 (office)
(313) 930-1252 (cell)
michael.palese@fcagroup.com
Dan Reid
(248) 512-0366 (office)
(248) 202-7697 (cell)
dan.reid@fcagroup.com
More From FCA US LLC
Monday, January 13, 2020 - 8:15am
Thursday, January 2, 2020 - 2:20pm
Tuesday, December 17, 2019 - 10:30am