Essity Launches Essential Initiatives to Empower People Around the Globe to Overcome Hygiene Barriers
Essity Launches Essential Initiatives to Empower People Around the Globe to Overcome Hygiene Barriers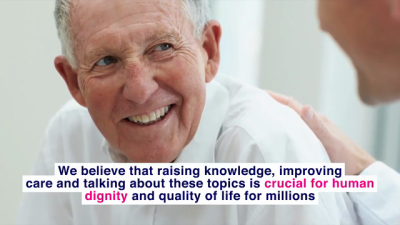 tweet me:
Essity Essentials Initiative empowers people to overcome hygiene barriers in their everyday lives and live life to the fullest. @Essity_US @torkusa http://bit.ly/2HDOfcS
Summary
There is an undeniable connection between hygiene and better health and wellbeing. As one of the world's largest companies offering hygiene solutions, Essity has the knowledge, experience and dedication to help raise hygiene standards in the world, and we are fully committed to making it happen.
Friday, March 16, 2018 - 10:45am
Essity has gathered insights and ignited the conversation around the role and importance of hygiene in a global perspective through our Hygiene Matters initiative since 2008. 
To emphasize our commitment to health as well as hygiene, we're renaming Hygiene Matters to become the Essentials Initiative, because for us, hygiene and health are essential for improving well-being for everybody, everywhere.
To learn more about the Essity Essentials Initiative: https://www.essity.com/company/essentials-initiative/
More From Essity
Thursday, October 15, 2020 - 10:25am
Wednesday, October 7, 2020 - 1:40pm
Thursday, October 1, 2020 - 10:35am