End of Summer Discount on 3BL Forum: Brands Taking Stands™
End of Summer Discount on 3BL Forum: Brands Taking Stands™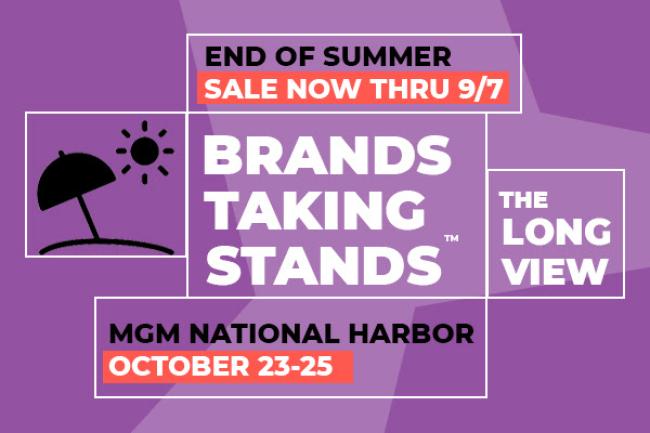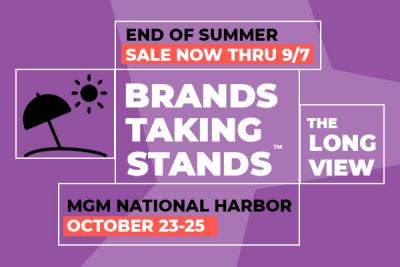 tweet me:
Now through 9/7 use our Labor Day discount code to save on #3BLForum registration http://bit.ly/2LDWRC0 #BrandsTakingStands @BrandsTkgStands @3BLMedia #sustainability #corporateresponsibility
Wednesday, August 29, 2018 - 8:05am
While our hot summer will soon come to an end, the evolution of corporate responsibility into corporate advocacy shows no sign of cooling. 
3BL Forum is the pivotal event in fall 2018 to examine the Brands Taking Stands movement from the perspective of executives from CR, Sustainability, HR, Marketing, Communications, Human Resources, Foundation, Investor Relations and the C-suite. 
Engage with CEOs of mission-driven brands including Aflac, VF Corporation, Danone North America, ThinkFoodGroup and more.  
Attend CR Magazine's CEO Awards dinner.
Learn from 50+ speakers including senior leadership at MSL, IBM, Univision, Mars Wrigley, APCO Worldwide and GlobeScan. 
Discuss common challenges at Issues Tables, our most popular peer-to-peer event.
Dive into the "hows" of CR during pre-conference workshops with GRI and CECP 
Register today for 3BL Forum: Brands Taking Stands – The Long View, Oct. 23-25 at MGM National Harbor, just outside, Washington, DC. Save 15% before September 7 when you use the code LABORDAY2018FORUM.
THANKS TO OUR SPONSORS AND PARTNERS
Sponsors - MSL, The Mosaic Company, MGM Resorts International, TD Bank Group, APCO Worldwide, Rolland Paper, Smithfield Foods, Blackbaud, ERM CVS, America's Charities, Good360, American Sustainable Business Council
Partners - CECP: The CEO Force for Good, Governance and Accountability Institute, GRI, Points of Light, ACCP, Realized Worth, CR Miami, WGL Energy, Ecoprint, Creative Investment Research, PYXERA Global
Interested in sponsorship? Click here. Limited opportunities available.