Edison Scholars Program Will Issue $1.2M in Scholarships for STEM Students
Edison Scholars Program Will Issue $1.2M in Scholarships for STEM Students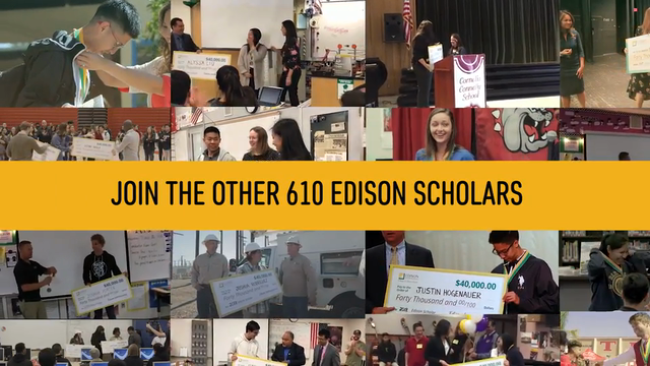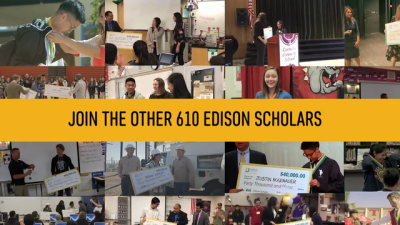 tweet me:
Planning to pursue a #STEM program in college? @EdisonIntl is awarding $1.2M in #scholarships in 2019 http://bit.ly/2yRK2Ao @SCE #education #CSR #careers
Monday, November 5, 2018 - 2:05pm
High school seniors can now apply for the $40,000 Edison Scholars college scholarships. Edison International is awarding $1.2 million in scholarships to 30 high school seniors to help them follow their dreams in STEM (science, technology, engineering or math) and empower them to change the world. 
Applicants must be a high school senior with at least a cumulative 3.0 GPA, plan to pursue studies in the STEM fields at a four-year accredited college or university, and show financial need.
Specific college majors include: computer and information systems, engineering, engineering technology, management information systems, mathematics, natural resources and conservation, or physical sciences.
Applicants must live in Southern California Edison's service territory.
Deadline to apply is Dec. 14.
To apply for the 2019 Edison Scholars Program: www.edisonscholars.com.
Here are some of the 2018 Edison Scholars and their stories:
News Release (Spanish / Chinese / Korean / Vietnamese / Thai )
More From Edison International
Monday, April 6, 2020 - 9:10am
Wednesday, April 1, 2020 - 1:35pm
Friday, March 27, 2020 - 8:00am