Edison At A Glance: 2016
Edison At A Glance: 2016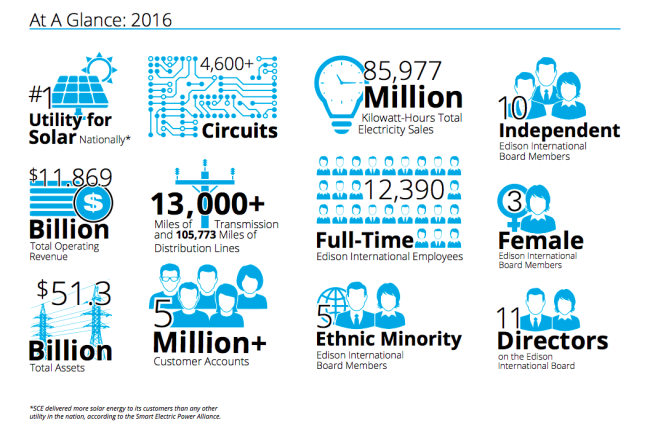 tweet me:
.@SCE a leader in #solar energy and #diversity. Read what's yet to come here: http://bit.ly/2BzenUp #CSR
Wednesday, December 20, 2017 - 12:00pm
Corporate responsibility and sustainability remain the foundation from which we operate our business each and every day. We know that our success depends on the quality, productivity and engagement of our employees. Edison is proud to foster an inclusive culture in which every employee is valued and respected; and to do the right thing for customers, fellow employees, investors, suppliers and our communities. We strive to be transparent and straightforward when we discuss our business performance.