Eckrich®, Operation Homefront, and Safeway Albertsons Honor Military Family with a New Car
Eckrich®, Operation Homefront, and Safeway Albertsons Honor Military Family with a New Car
Washington State Family Surprised with 2017 Ford Fusion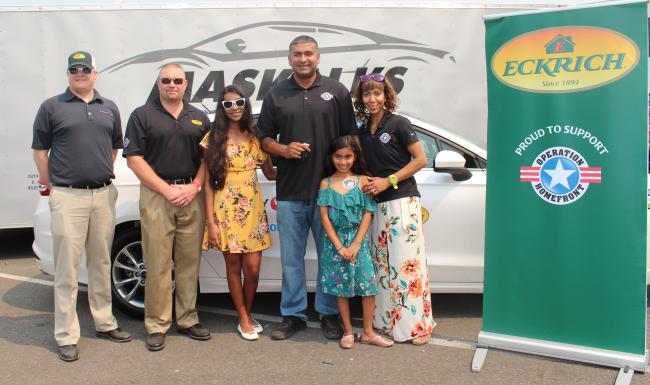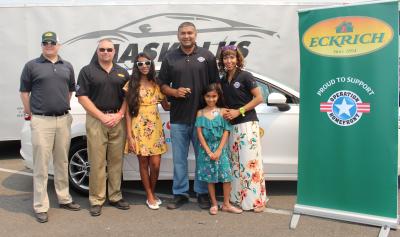 tweet me:
.@Safeway @Albertsons partner with @EckrichMeats @Op_Homefront to honor WA military family with new car http://bit.ly/2vIl9Hb
Friday, August 11, 2017 - 5:00am
Originally published on GlobeNewswire
During a surprise presentation at the annual Seattle Seafair event, the brand partnered with Operation Homefront and Safeway Albertsons to thank the Baker family of Lakewood, Washington for their service and sacrifices. The Bakers believed they were invited to the annual event to help award the winners of one of the day's hydroplane races. Instead, Eckrich and Safeway Albertsons shared their gratitude for the family's service by surprising them with the keys to a brand-new 2017 Ford Fusion. The gift totaled more than $20,000.
Continue reading about the Bakers family surprise on GlobeNewswire
More From Albertsons Companies
Friday, May 22, 2020 - 5:30am
Wednesday, May 13, 2020 - 10:00am
Friday, May 8, 2020 - 12:15pm