Ebook | The Biggest Threats to Your Corporate Philanthropy Initiatives
Ebook | The Biggest Threats to Your Corporate Philanthropy Initiatives
Know the fast-emerging CSR risks – and how to respond to them.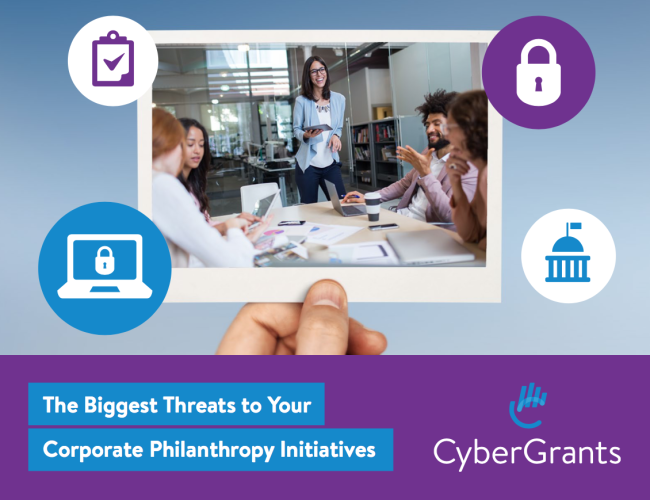 Read the eBook here.
" href="https://www.3blmedia.com/sites/www.3blmedia.com/files/images/CybergrantsEbookShot10.15.18.png" rel="slick-gallery-node-226811">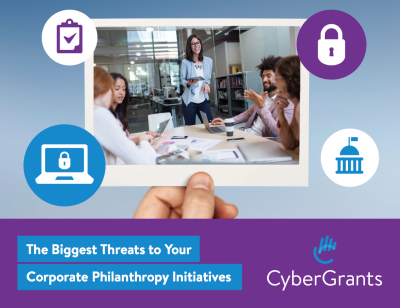 tweet me:
Read the @CyberGrants ebook to learn about fast-emerging #CSR risks – and how to respond to them. http://bit.ly/2OurZKf #AgileSocialImpact #HowIncredibleHappens
Tuesday, October 16, 2018 - 9:35am
How can bad things happen to programs that are all about doing good? It's an unfortunate fact of doing CSR work in a changing and volatile world. It takes a nimble, agile approach to stay ahead of them.
View our e-book to learn the latest information about the threats that are poised to derail your efforts. From changes to the tax codes and other regulations, to online fraud and security risks, this publication spells out the dangers, and gives you practical advice for decreasing and dealing with CSR risks.
To learn more about CyberGrants and how we help our clients manage grants and philanthropic efforts, visit our website.
More From CyberGrants
Monday, January 27, 2020 - 10:15am
Thursday, January 23, 2020 - 6:15pm
Thursday, January 9, 2020 - 12:10pm