Earth Day 2019: Our Long Term Plan to Address Rising Greenhouse Gas Emissions
Earth Day 2019: Our Long Term Plan to Address Rising Greenhouse Gas Emissions
By Ramon Laguarta, Chairman & Chief Executive Officer at PepsiCo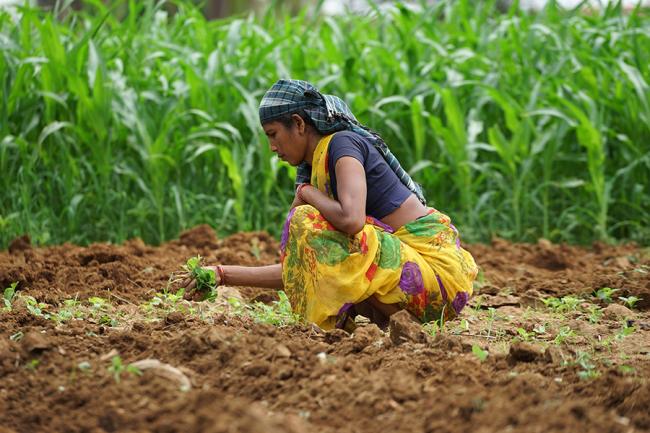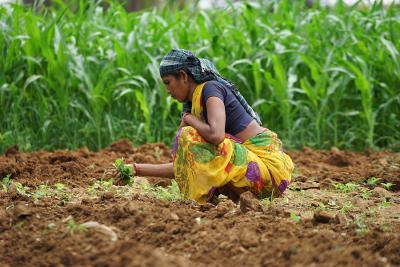 tweet me:
#EarthDay 2019: Read about PepsiCo's Long Term Plan to Address Rising Greenhouse Gas Emissions. http://bit.ly/2UwXnWz
Monday, April 22, 2019 - 2:45pm
Originally published on LinkedIn
Two weeks ago, I joined the CEO of Walmart's international business to discuss how PepsiCo can help them reach their greenhouse gas (GHG) emissions goals under Project Gigaton. For our part, we are striving to reduce absolute GHG emissions across our value chain by 20% by 2030—avoiding roughly 35 million metric tons of GHG emissions overall. That's the equivalent of more than 73 billion miles driven by the average car—or taking more than half the cars in PepsiCo's home state of New York off the road for a year. This is a science-based target, and it represents PepsiCo's contribution to meeting the initial goal of the 2016 Paris Agreement: limiting global warming to within two degrees Celsius of pre-industrial levels.
Climate change is among the most severe threats we face as a global community. As a father of three, one of my greatest worries is how my children's lives will be affected by its impact. That's why I've made doing our part in the fight against climate change a key focus of PepsiCo's sustainability efforts. This focus on GHG reduction runs through our entire value chain, from the way we source our raw ingredients, to our efforts to help build a world where plastics need never become waste, to the trucks that transport our products and the coolers and vending machines that house them. Beyond that, we're working with partners, from suppliers to retailers like Walmart, to extend our impact and help build a more sustainable food system. This Earth Day, I want to share a few of the ways we're working to curb GHG emissions across our value chain. 
We are curbing GHG emissions in our agricultural operations. Agriculture is the foundation of our business, with more than 30 crops and hundreds of thousands of agricultural jobs spread across more than 40 countries. So, this is an area where we can have a big impact. One way we're making a difference is by working to end deforestation, because when forests are cleared or burnt, stored carbon is released into the atmosphere, mainly as carbon dioxide. And, through our Sustainable Farming Program, we're helping farmers implement ways to improve soil health, such as cover crops and precision ag techniques, which can reduce the need for GHG-intensive fertilizers.
We are curbing GHG emissions that result from our packaging. Packaging makes a significant contribution to GHG emissions for a variety of reasons, including the fact that producing oil-based plastic is a carbon-intensive process. So, we're working to create a world in which plastics need never become waste by reducing, recycling, and reinventing our packaging. We're increasing our use of recycled content in our PET bottles, working with partners to boost recycling rates, and collaborating to develop new packaging materials that have lower GHG footprints, including plant-based plastics. And through our Beyond the Bottle offerings, we're giving people more sustainable and convenient ways to enjoy our beverages, at home or on-the-go, without the need for single-use bottles. These include SodaStream, Drinkfinity, and Pepsi Spire, and with today's launch of our new customizable hydration platform, we've added yet another more sustainable option to our beverage lineup.
We are curbing GHG emissions in our operations and distribution network. We are supplied by 100% renewable electricity in seven European markets (UK, Netherlands, Belgium, Spain, Poland, Portugal, Italy), and we are striving to deliver our products in increasingly sustainable ways. For instance, we operate the largest commercial fleet of electric vehicles in North America, and Frito-Lay North America's fleet of trucks running on Compressed Natural Gas has driven over 211 million miles in total. What's more, in December 2017, we placed an order for 100 all-electric semi-trucks from Tesla. In retail, we're improving vending and cooler equipment by replacing less energy efficient models with more efficient ones—saving more than a billion kilowatt-hours of energy— and transitioning to hydrofluorocarbon-free equipment.
Finally, we are curbing GHG emissions by taking a holistic look at our products themselves. Our products are the culmination of everything we are doing to help build a sustainable food system and reduce our carbon footprint. Our Sustainable from the Start program helps ensure that each new product we develop has been designed with lifecycle carbon emissions in mind, providing our product development teams with tools to understand the impact of every decision that they make, from sourcing to packaging.
I was proud to see that, just last month, our progress was recognized at the Climate Leadership Awards, where PepsiCo won for Supply Chain Leadership and Organizational Leadership. But I also realize that we still have a lot of work to do. These efforts are only the beginning. At PepsiCo, we are fully focused on reducing GHG emissions across our value chain, so that we can do our part to help build a sustainable future for our company, our communities, and the world.
Happy Earth Day!  
More From PepsiCo
Thursday, June 18, 2020 - 12:05pm
Thursday, April 23, 2020 - 4:00pm
Wednesday, January 15, 2020 - 7:00am