EPA Honors Intel for Sustained Excellence in Green Power
EPA Honors Intel for Sustained Excellence in Green Power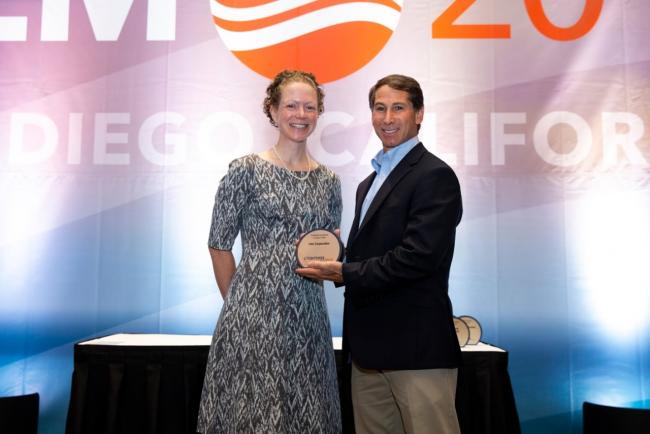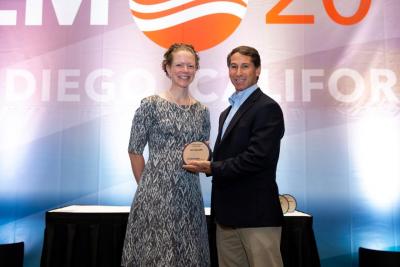 tweet me:
.@Intel honored by the @EPA for Sustained Excellence in Green Power Use http://bit.ly/2ZPYuYj #sustainability
Tuesday, September 24, 2019 - 3:45pm
Intel recently received a 2019 Green Power Leadership Award from the U.S. Environmental Protection Agency (EPA). The annual awards serve to recognize the leading actions of organizations, programs, and individuals that significantly advance the development of green power sources. The EPA presented Intel with the Sustained Excellence in Green Power Use award at the 2019 Renewable Energy Markets Conference in San Diego, CA.
Intel was honored for the following efforts:
Using more than 3.8 billion kWh of green power annually in the U.S. supplied by a diverse portfolio including on-site projects, utility programs, and Green-e® certified renewable energy certificates.
Purchasing 100% green power for its U.S. operations since 2013. In total, Intel has purchased more than 30 billion kWh of green power since 2008 in the US.
Installed more than 100 on-site projects, including a 7.8 megawatt (MW) solar carport at its Folsom campus, A 7.7 MW solar car port at the Chandler Ocotillo Campus, a 60 unit micro wind turbine array at its Santa Clara headquarters, and over 150 EV charging stations at nine different office locations nationally.
Implementing a robust communication strategy to advance green power adoption with internal and external audiences.
Intel is also currently #3 on the EPA's Green Power Partnership National Top 100 Partner rankings list.
Learn more about the Green Power Leadership Awards
About Intel
Intel (NASDAQ: INTC), a leader in the semiconductor industry, is shaping the data-centric future with computing and communications technology that is the foundation of the world's innovations. The company's engineering expertise is helping address the world's greatest challenges as well as helping secure, power and connect billions of devices and the infrastructure of the smart, connected world – from the cloud to the network to the edge and everything in between. Find more information about Intel at newsroom.intel.com and intel.com.
Intel and the Intel logo are trademarks of Intel Corporation in the United States and other countries.