Don't Miss These 7 CSR & Sustainability Conferences in 2019
Don't Miss These 7 CSR & Sustainability Conferences in 2019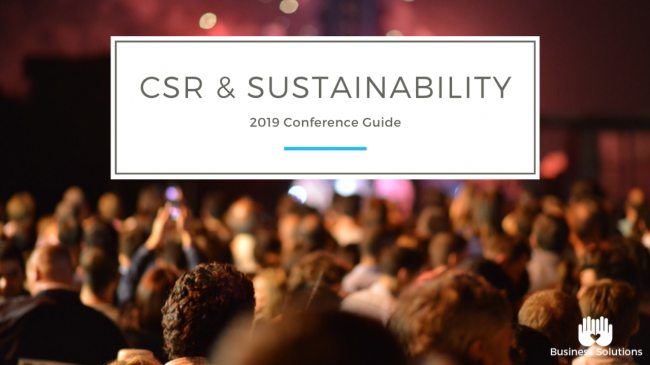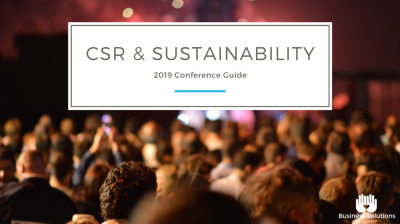 tweet me:
Make time for professional development & networking experiences this year. Get started by checking out this digestible list of the seven most influential #CSR & #sustainability conferences, from @VM_Solutions. http://bit.ly/2TMwgYh
Thursday, February 14, 2019 - 2:00pm
It's February, which means the new year is officially well underway. As you hit the ground running with your 2019 corporate social responsibility (CSR) strategies and projects, it's important to make time for professional development, remain on top of key industry trends and stay connected with your peers.
A great way to accomplish all three is by attending some promising industry conferences this year. To make your annual conference analysis easier, we put together a list of the most inspiring CSR, employee giving and sustainability conferences of 2019 (along with good reasons to attend!).
1. ACCP: The Corporate Citizenship Conference
Hosted by the Association of Corporate Citizenship Professionals (ACCP) from March 3-16 in Atlanta, GA
Over 200 corporate citizenship professionals are already registered for ACCP's Corporate Citizenship Conference in Atlanta, Georgia, which is less than 20 days away. With session descriptions polished and an agenda final, you can get a pretty good grasp of what you'll learn and what to expect.
In full disclosure, this conference is one of the more expensive ones on our list. And with its start date coming up fast, it may be more worthwhile to look into other options. Plus, attending will set non-ACCP-members back $3,000.
Why you should attend AACP: The Corporate Citizenship Conference
Alongside opportunities to connect with your peers, ACCP will feature 40 Learning Labs, aka breakout sessions, led by experts from the Coca-Cola Company, UPS, Benevity, Independent Sector, Taproot Foundation and Capital One.
Learning Labs give attendees an opportunity to drill into a topic in small group settings and walk away with knowledge they can put into action.
2. CSR Works
Hosted by YourCause from March 27-28 in Frisco, TX
The eighth annual CSRworks conference is an event full of valuable insight from some of the sharpest minds in CSR.
Why you should attend YourCause's CSR Works conference
The conference is an instructional two-day course on how to launch and scale a thoughtful corporate giving and social responsibility program. With topics that include developing strategic disaster campaigns, engaging employees through social channels and designing a better program with data, you'll gain knowledge that's relevant to today's employee giving best practices.
Plus, VolunteerMatch representatives will be there (and we'd love to see you)! Join us in Texas and plan on spending a couple of days learning, connecting, collaborating and communicating on how to make a bigger impact on our world.
3. Leading Together
Hosted by Council on Foundations from April 29-May 5 in Miami, FL
Leading Together 2019 is a gathering of philanthropy leaders and other influencers in business, government and academia who are eager to connect, learn and share their stories with one another.
Why you should attend the Council on Foundation's Leading Together conference
Through the conference's fireside chats, you'll engage in candid conversations with experienced leaders in philanthropy. According to the Council's website, you can expect to hear inspiring stories, program challenges and honest answers to your questions from seasoned experts at the Case Foundation, Charlottesville Area Community Foundation and The Nathan Cummings Foundation.
Leading Together will also explore today's most pressing issues, including "bridging the divide" in increasingly partisan societies, climate impact and vulnerabilities and creating inclusive economic opportunities for all.
One distinct feature is that you'll have the chance to sign up for pre-conference sessions and a two-day fundamentals course. Course topics include community foundation's history, emerging trends and engage in a discussion on how and why donors give.
4. Making Good Work
Hosted by Engage for Good from May 29-30 in Chicago, IL
Founded in 2002 with the goal of providing business and nonprofit professionals with the information and connections they need to succeed, Engage for Good is a collaborative space for people who are looking to build a better world.
With a focus on consumer and employee engagement, 2019 marks the conference's 17th year.
Why you should attend Engage for Good's Making Good Work conference
This year's theme is "Making Good Work," and will feature discussions around trends and strategies for creating compelling brand purpose in today's environment of rising consumer and employee expectations.
You'll learn how to deepen discussions around diversity and inclusion, activate employees through purpose, and empower consumers to act while growing brand loyalty and more. Early-bird registration opened a couple of weeks ago, and with code VM100, you'll get $100 off the already discounted rate through March 15.
Read more on "Volunteering is CSR," the VolunteerMatch blog for giving professionals.
More From VolunteerMatch
Monday, June 8, 2020 - 9:00am
Thursday, April 23, 2020 - 1:55pm
Thursday, April 2, 2020 - 10:20am