Dignity Health Sports Park Partners With Kinecta Federal Credit Union to Host Holiday Food Drive
Dignity Health Sports Park Partners With Kinecta Federal Credit Union to Host Holiday Food Drive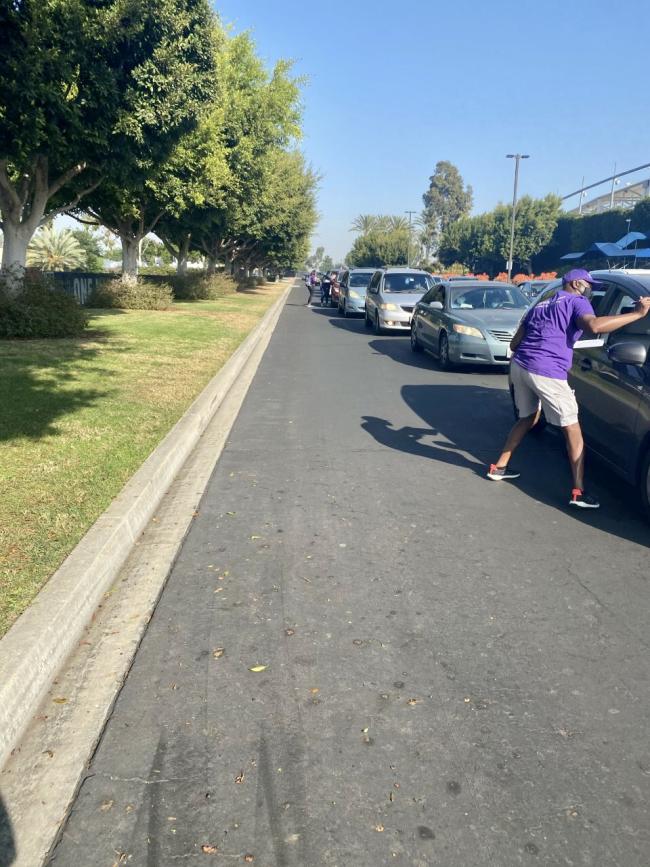 tweet me:
.@dignityhealthsp & @Kinecta provide #Thanksgiving food items to more than 1,000 #SouthBay families during #KinectaHolidayFoodDrive. https://bit.ly/362DHTA
Wednesday, November 25, 2020 - 10:00am
On November 22, 2020, Dignity Health Sports Park partnered with Kinecta Federal Credit Union to support South Bay families in need through Kinecta's 47th Annual Holiday Food Drive. This year's event was done as a drive-thru to ensure everyone's safety amid the coronavirus pandemic. The families receive bags of traditional Thanksgiving food items, including rice and stuffing mix, along with a $75 gift certificate. In total, more than 1,000 families — some selected by the community-based organizations — received bags. The event supported families from nearly 40 local community organizations, including Al Wooten Jr. Youth Center, LA Child and Family Services, Boys & Girls Club of Carson, City of Hawthorne Project Gobble and the South Bay Family Health Center.
"The need is always there," said Latrice McGlothin, community engagement officer for Kinecta, which is headquartered in Manhattan Beach, Ca. "But especially this year, when people are being challenged health-wise, children are working from home. We can pool resources together, so everyone can be happy."
More From AEG
Friday, February 19, 2021 - 10:05am
Friday, January 29, 2021 - 10:00am
Tuesday, December 8, 2020 - 11:00am