Did the Holidays Bring a New TV or iPhone? Here's How to Safely Dispose of Old Electronics
Did the Holidays Bring a New TV or iPhone? Here's How to Safely Dispose of Old Electronics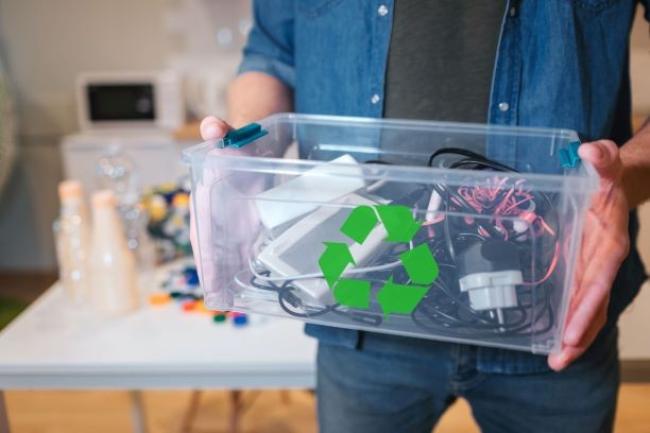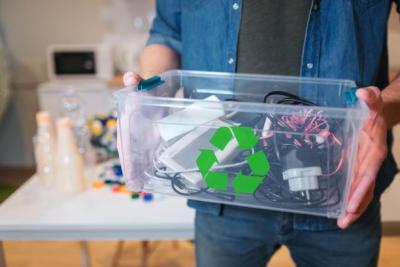 tweet me:
Did the Holidays Bring a New TV or iPhone? Here's How to Safely Dispose of Old Electronics https://bit.ly/38FY0Yh @RepublicService
Friday, January 15, 2021 - 10:10am
We typically see an influx in e-waste at our facilities in early January. This increase is a result of holiday wishes granted, including exciting new phones, computers, and tablets. After the gifting season subsides, most are unsure of what to do with their old electronics.
The EPA considers e-waste to be "a subset of used electronics and recognizes the inherent value of these materials that can be reused, refurbished or recycled to minimize the actual waste that might end up in a landfill or improperly disposed of in an unprotected dump site either in the U.S. or abroad."  
 
Improper disposal of e-waste is quite common and can be extremely dangerous for public health and safety. Hundreds of preventable fires are caused each year by incorrect disposal of battery-powered electronics. Additionally, The Verge reported that 2019 set a record for the amount of e-waste ever generated worldwide: 53.6 million metric tons of discarded phones, computers, appliances, and other gadgets. Unfortunately, only 17 percent of that waste was recycled.  
This problem is only anticipated to worsen, which is why it is more important than ever before to recycle or repurpose old electronics responsibly. Here are four easy options that will ensure old phones, consoles, computers, and TVs stay out of the waste stream: 
 
Electronics recycling options 
By taking a few simple steps, you can feel even better about your new holiday electronics, knowing that your old ones aren't harming the environment! 
 
Learn more at RepublicServices.com.
More From Republic Services
Friday, February 26, 2021 - 10:00am
Tuesday, February 23, 2021 - 9:00am
Thursday, February 11, 2021 - 1:05pm