Derek Walker: New Sheriffs on Climate Action
Derek Walker: New Sheriffs on Climate Action
tweet me:
This wk's @SeaChangeRadio - "Derek Walker: New Sheriffs on Climate Action" https://www.cchange.net/2021/01/26/derek/
Multimedia from this Release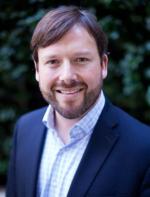 Wednesday, January 27, 2021 - 3:15pm
Which of the Trump-era environmental transgressions made your heart hurt the most? Was it when they loosened CO2 emission restrictions on power plants, removed protections from wetlands, or expanded drilling in all sorts of delicate ecosystems? Or perhaps it was the withdrawal from the Paris Climate Change Agreement that wounded you most deeply? It's hard to choose, really. But chin up, there's a new sheriff in town. This week on Sea Change Radio, we speak with Derek Walker, the VP for US Climate at the Environmental Defense Fund, about what we can expect from the new Biden Administration. We talk about specific environmental policies, some of the heads of key environmental agencies, and the importance of the US rejoining the Paris Agreement.
More From Sea Change Radio
Monday, March 29, 2021 - 2:05pm
Wednesday, March 10, 2021 - 1:15pm
Wednesday, February 24, 2021 - 11:30am