Decarbonization Now: A Holistic Approach to Organizational Climate Action
Decarbonization Now: A Holistic Approach to Organizational Climate Action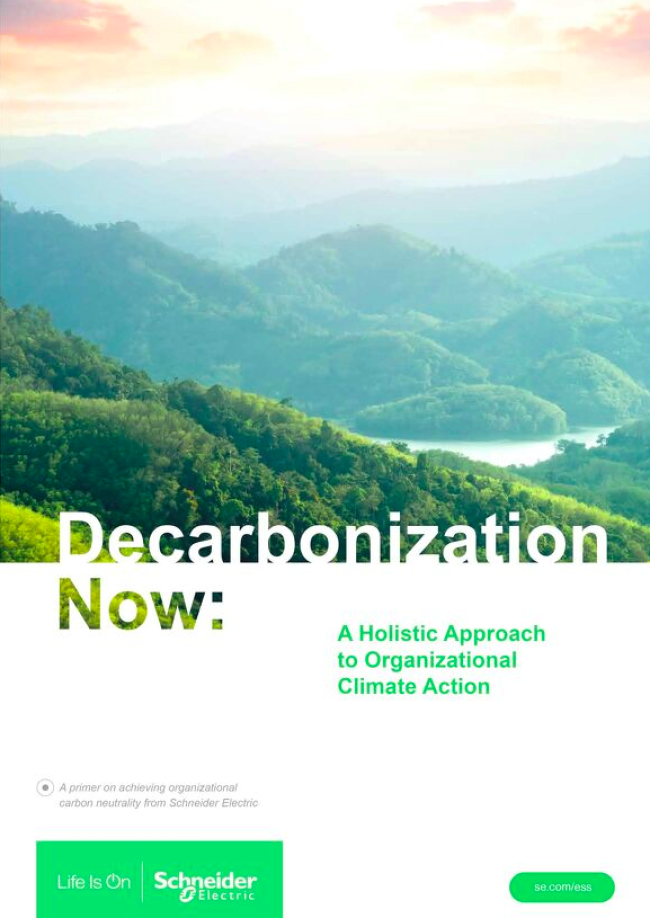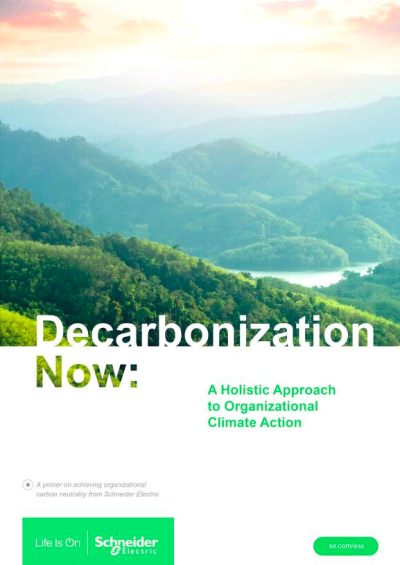 tweet me:
Download the new white paper from @SchneiderElec: Decarbonization Now: A Holistic Approach to Organizational Climate Action https://bit.ly/3ueDirh #LifeIsON
Friday, February 19, 2021 - 3:00pm
CLIMATE CHANGE ADVISORY SERVICES
The need for a low-carbon future is undeniable and the time to take action on a climate change strategy is now. To lead in the climate crisis means factoring climate risk into business strategy and actively identifying opportunities to drive change. Enable solutions to tackle the climate crisis, accelerate action toward your carbon reduction goals and build business resilience.