Creative Cooperation: An In-Depth Look at the Innovative Dartmouth-Hitchcock Recycling Program
Creative Cooperation: An In-Depth Look at the Innovative Dartmouth-Hitchcock Recycling Program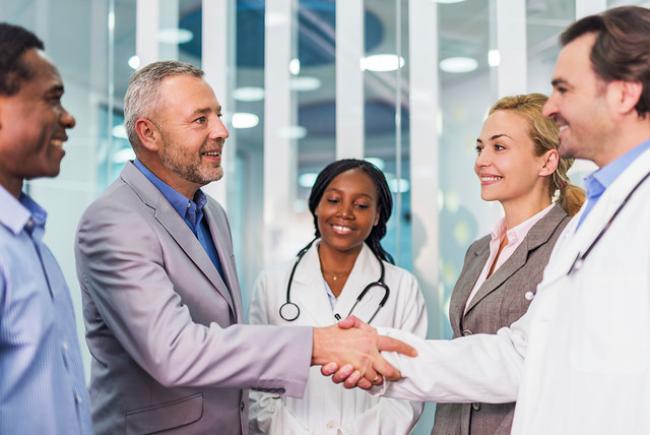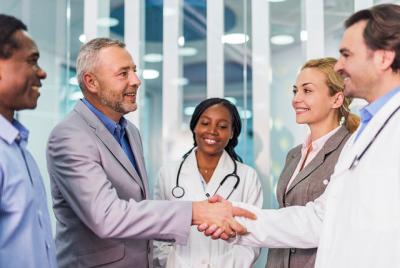 tweet me:
Creative Cooperation: An In-Depth Look at the Innovative Dartmouth-Hitchcock Recycling Program http://bit.ly/2oHtvJl
Thursday, March 1, 2018 - 2:05pm
The Dartmouth-Hitchcock Medical Center in Lebanon, NH has a strong commitment to recycling. It needed an outlet for recycling its blue wrap, but was not generating sufficient quantity for this to be appealing on its own.
HPRC's latest blog describes how Dartmouth-Hitchcock forged a relationship with other entities to put a viable recycling program in place. HPRC completed a case study that can also be downloaded at our blog page. This can inspire other healthcare facilities looking for recycling opportunities.
About HPRC
HPRC is a private technical coalition of industry peers across healthcare, recycling and waste management industries seeking to improve recyclability of plastic products within healthcare. HPRC is made up of brand leading and globally recognized members including Baxter, BD, Cardinal Health, DuPont, Eastman Chemical Company, Johnson & Johnson, Medtronic, Nelipak Healthcare Packaging and Ravago Recycling Group. The council convenes biannually at meetings hosted by an HPRC member that regularly include stakeholder engagement events and facility tours to further learning and knowledge sharing opportunities through first-hand demonstration of best practices in sustainable product and packaging design and recycling processes. For more information, visit http://www.hprc.org and follow HPRC on LinkedIn.
More From Healthcare Plastics Recycling Council
Friday, September 18, 2020 - 8:00am
Wednesday, July 22, 2020 - 9:35am
Wednesday, May 20, 2020 - 3:25pm