Congratulations to Northern Trust's Elaine Rogers & Mamadou Abou Sarr for Being Included on the EMpower 2018 List
Congratulations to Northern Trust's Elaine Rogers & Mamadou Abou Sarr for Being Included on the EMpower 2018 List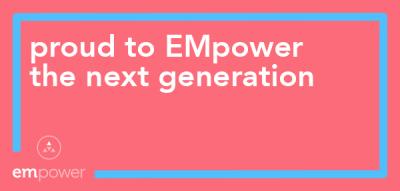 tweet me:
.@EMpoweriB & @FT's Top #EthnicMinority Leaders, Future Leaders & Advocates lists! Congratulations to #NorthernTrust Elaine Rogers & Mamadou Abou Sarr. Check out the #rolemodels who are championing #ethnicminorities in the workplace https://bit.ly/2lipLOD #EMpowerFT @NTCSR
Thursday, May 31, 2018 - 9:05am
Our boardrooms are lacking in diversity – there's an absence of ethnic minority representation which has an impact at all levels of the organisation. The presence of powerful ethnic minority role models across all industries and sectors is necessary to develop a pipeline of diverse talent.
The EMpower Ethnic Minority Role Model lists are a powerful reflection and celebration of the incredible achievements of the ethnic minority business community in UK, Ireland, Europe* United States and Canada. They are published annually, in partnership with the Financial Times, showcasing ethnic minority talent.
Connect with Northern Trust on LinkedIN
More From Northern Trust
Wednesday, February 19, 2020 - 11:45am
Tuesday, February 4, 2020 - 9:30am
Thursday, January 30, 2020 - 9:00am